A Bizarre Lolita-Horror-Etruscan Hybrid!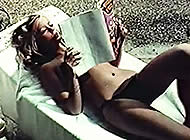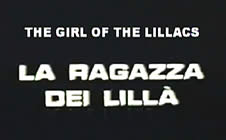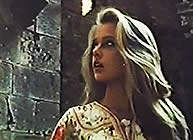 Original Italian Title: LA RAGAZZA DEI LILLA
also known as DAS BLONDE MYSTERIUM (THE BLONDE ENIGMA)

director: Flavio Mogherini
starring: Laurent Terzieff · Mimsy Farmer · Mario Adof · Britt Bergman · Pascal De Boysson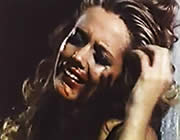 Even though Mimsy Farmer gets top billing, the real star here is newcomer Britt Bergman (Brigitta Boccoli). She plays Tania, a coy thirteen year old vixen who has come to stay with her grandparents, an archaeologist named Larth and his wife Eleonora. Despite his age, Larth is sexually disturbed by Tania and she - enjoying the challenge - is determined to seduce him despite Eleanora's watchful eye. The marriage of Larth and Eleanora is in crisis but he attempts to steer clear of Tania. He puts more time into his work, the unearthing of an Etruscan tomb, and discovers the dig may have been compromised by his shady partner Vasco. Once inside the mound, Larth discovers the sarcophagus of Thannia, an ancient princess who strongly resembles Tania. This association begins to weigh on his already weak psyche.
This odd mixture of Lolita-Horror-Etrucan themes is quite a roller-coaster ride from director Flavio Mogherini (best known for the Serena Grandi thriller CRIMES OF PASSION and the excellent Dalila DiLazzaro giallo PJAMA GIRL MURDER CASE. Mr Mogherini died from a heart attack a few years after making this film, at age 72, in April 1994.
Mimsy Farmer does preciously little in this film. She would next make CAMPING DEL TERROR with Ruggero Deodato before turning her talents to a steady diet of Italian TV work. Despite the auspicious performance from Brigitta Boccoli [she was 16 when she made this motion picture], her big screen career failed to ignite. Instead she also found a home with European television. Ms Boccoli is currently seen in Don Matteo, her fifth TV series since 1990.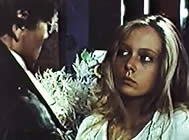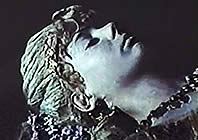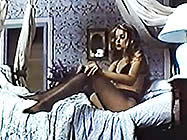 An Italian film with English subtitles; widescreen format (16:9), uncut (100 minutes), DVD encoded for ALL REGION NTSC WORLD FORMAT; extras include selected theatrical trailers.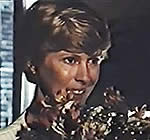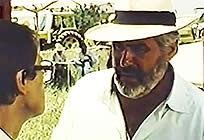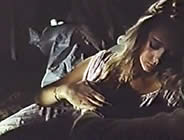 Violence/Nudity/Underage Sexual Situations/Sexual Brutality
recommended for Mature Audiences