Alain Fleischer's Avant-Garde Production with Klaus Kinski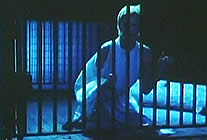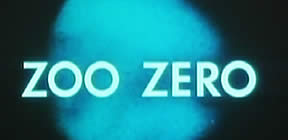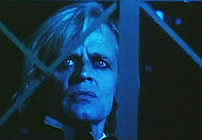 director: Alain Fleischer
starring: Klaus Kinski ˇ Catherine Jourdan ˇ Pierre Clementi ˇ Lisette Malider ˇ Anthony Steffen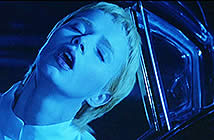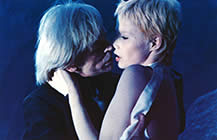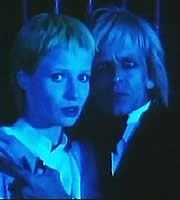 An Avant-garde movie that explores the relationship between humans and animals. Specifically, a cabaret singer performs in a nightclub called Noah's Ark to an audience in animal costumes. Afterwards she then goes on the prowl through the city and the metro zoo. Throughout the narrative, people's roles are interchangeable as society is compared to the animal kingdom, bound together through basic impulses. They crawl like cats, respond through instinct, and are driven by simple motives: they lust, they sing, they discuss (nudity, seduction and murder), all leading to an encounter with the 'zoo manager' (Klaus Kinski).
 This is a controversial experimental project by Alain Fleischer, a university professor in arts and cinema at the University of Montreal. He won the Prix de Rome in 1983 and taught at Villa Médicis 1985-87. Mr Fleischer has been the director of Fresnoy Studio in Tourcoing, France since 1997.
A French film, with English subtitles; widescreen format, fully uncut (91 minutes),
DVD encoded for ALL REGION NTSC WORLD FORMAT; extras include selected theatrical trailers.