(Arguably) The Best Euro Horror Film of the '60s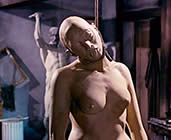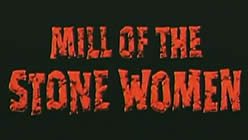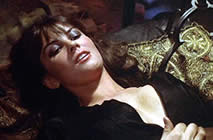 Original Italian Title: IL MULINO DELLE DONNE DI PIETRA

director: Giorgio Ferroni
starring: Pierre Brice · Scilla Gabel · Danny Carrell · Herbert A. E. Böhme · Liana Orfei · Marco Guglielmi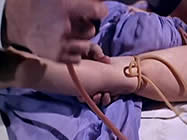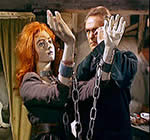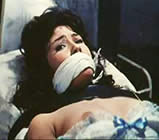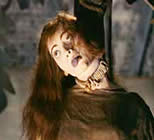 A journalist named Hans (played by Pierre Brice) arrives in a town near Amsterdam to write a story on the renown sculptor, Professor Val. He lives as a recluse inside an old mill house [a macabre tourist attraction that the locals call the Mill of the Stone Women]. As Hans begins his research, he meets the professor's seductive daughter. He immediately recognizes that sometime is 'not quite right' with the beautiful young woman, yet Hans begins feeling a lustful passion for her despite a commitment to his true love, local college student Lisa Lotta. Slowly Hans becomes aware of mysterious experiments conducted by Professor Val and his assistant Dr. Boles. He also notices that an unusual number of local women are disappearing...
Giorgio Ferroni was one of Italy's grand directors, starting his career in the mid 1930s, specializing in documentary films. He helmed 25 such projects before deciding to direct a feature film. That production turned out to be this film which he began in 1960 (released in 1962). It was a painstaking motion picture which took over a year to shoot due to Ferroni's obsession with 'blazing' color, crispy photography and set design. The result is a film that could arguably be the best horror film of the '60s. After this motion picture, Giorgio flirted briefly with peplums (LION OF THEBES and HERO OF ROME) before turning his interests to Spaghetti Westerns. Operating mostly under the Calvin Jackson Padget pseudonym he made numerous legendary westerns but is best known for BLOOD ON THE SILVER DOLLAR. He would make only one more horror film, NIGHT OF THE DEVILS before his death in August 1983 at age 73.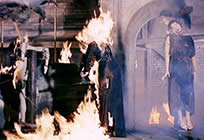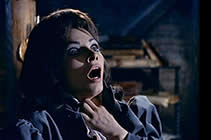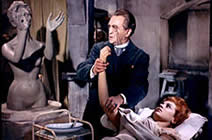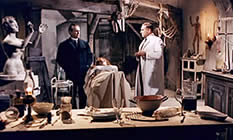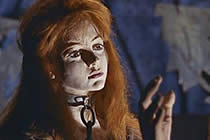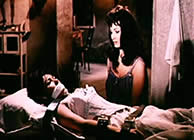 An Italian film, in English language; widescreen format (16:9), uncut (96 minutes), DVD encoded for ALL REGION NTSC WORLD FORMAT; extras include original theatrical trailer.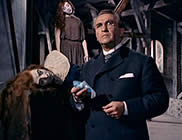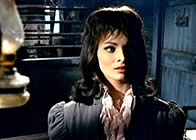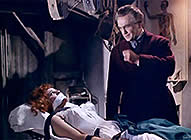 Violence/Nudity/Sexual Situations
recommended for Mature Audiences