The sequel to Tonino Ricci's Bermuda Triangle Film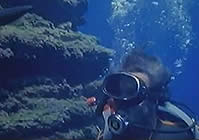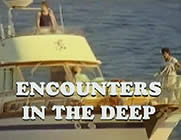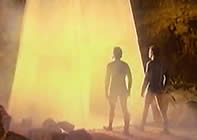 Original Italian Title: ENCUENTROS EN EL ABISMO

director: Tonino Ricci (as Anthony Ricci)
starring: Andres Garcia · Gianni Garko · Carole Andre · Manolo Zarzo · Alfredo Mayo · Alan Boyd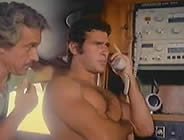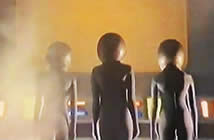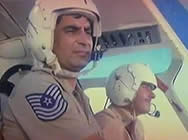 This is Tonino Ricci's sequel to SHARK'S CAVE (aka THE BERMUDA TRIANGLE: CURSED PIT), again featuring Andres Garcia in the starring role. He plays Scott, an oceanographer diving in the Bermuda Triangle who discovers an undersea world of aliens. This film and Ricci's previous venture claims 'to tell the truth about the Bermuda Triangle.' Specifically, a race of minuscule - yet telepathic - aquatic beings live in an underwater city (not unlike Atlantis) and they cause planes and ships to meet a watery end in this treacherous patch of ocean.

Tonino Ricci stopped making movies in 1999, after 22 projects over thirty years. He died at age 86, March 2014. Actor Andres Garcia has been acting since the late '60s, featured in more than 150+ projects (mostly European TV). He is probably best known to cult cinema fans for MANOS (and obviously the Toninio Ricci films. Gianni Garko is also a long-time Euro acting vet, having made over 100+ films, mostly Spaghetti Westersn. He's best known for his continuing role of SARTANA. He also starred in Giorgio Ferroni's legendary horror film NIGHT OF THE DEVILS Both Mr Garko and Mr Garcia are still acting today.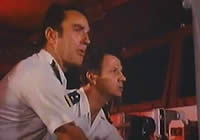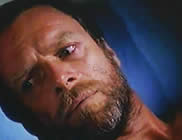 A Italian film, in English language ; fullscreen format (4:3), uncut (80 minutes), DVD encoded for ALL REGION NTSC WORLD FORMAT; extras include selected Ricci theatrical trailers.