The Hit James Bond Spoof starring 3 Foot Actor Weng Weng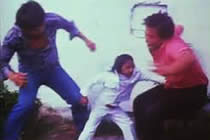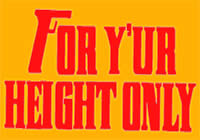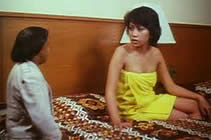 Also Known As: FOR YOUR HEIGHT ONLY and AGENT 003 1/2

director: Eddie Nicart
starring: Weng Weng · Yehlen Catral · Carmi Martin · Anna Marie Gutierrez · Beth Sandoval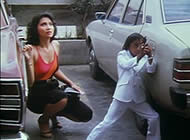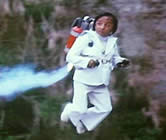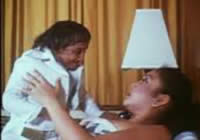 Renown super-villain Mr. Giant has kidnapped the brilliant scientist Dr Van Kohler and is planning to use the Doctor's invention, the N-bomb, to hold the world hostage. Seemingly, the only one who can foil Mr. Giant's evil scheme is Agent 00, a 3-foot-tall Filipino martial arts master, expert marksman, top-class romancer and all-around superspy.
The shortest actor to play a leading role in a movie, Weng Weng (born Ernesto de la Cruz) became a Filipino sensation after the release of this film. He was the youngest of five brothers; the only one born with primordial dwarfism. After a minor role in the comedy film Quick Brown Fox (1980), Weng Weng began working on his Filipino Western WILD WILD WENG WENG. His martial arts instructor Peter Caballes took a script which had been written by his wife Cora for their company, Liliw Productions, and turned it into Weng Weng's debut (this film FOR Y'UR HEIGHT ONLY). It's success allowed Weng Weng to finish WILD WILD WENG WENG [which never found distribution outside of the Philippines] and appear in various other television productions. A year later, Liliw Production closed when Cora Caballes entered politics and Weng Weng's acting career was over. But, in a bizarre twist of fate, Filipino president General Ramos put Weng Weng through paratrooper training and assigned him to security duty at the Manila Airport. Weng Weng developed hypertension after a reaction to crabmeat, dying from a heart attack in August 1992, a week before his 35 birthday.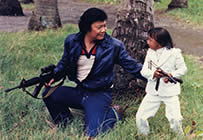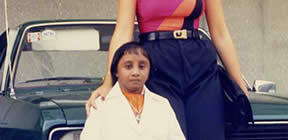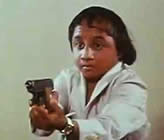 A Filipino film, in English language; widescreen format (16:9), uncut (92 minutes), DVD encoded for ALL REGION NTSC WORLD FORMAT; extras include original theatrical trailer.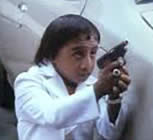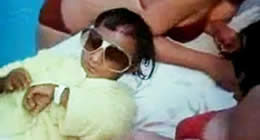 Action-Oriented Violence/Sexual Situations
recommended for Mature Audiences