This is an Adults Only Motion Picture containing Hardcore XXX Scenes
The film and the images on this page are intended for Age 21 and Older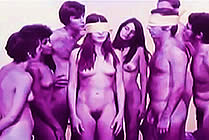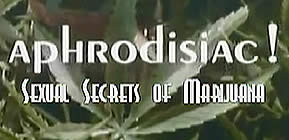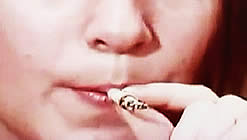 director: Keefe Brasselle (as Dennis Van Zak)
starring: Harry J Anslinger · Fiorello LaGuardia · Maria Arnold · Andy Bellamy · John Holmes · Sunny Boyd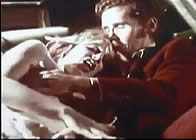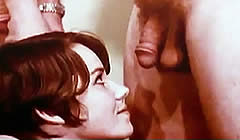 Here is a film examining the use of marijuana and its effects as a sexual stimulant. It's directed by Keefe Brasselle, an actor from the '50s (The Eddie Cantor Story) who - after producing three unsuccessful CBS TV series [Baileys of Balboa, The Cara Williams Show, and The Reporter] - found trouble finding work. His Mafia ties (of which he famously boasted) helped him form Topar Films in the early '70s with Michael S. Loshin. Besides this motion picture, he also directed the grindhouse hit If You Don't Stop It... You'll Go Blind!!! in 1976. Mr Brasselle died from cirrhosis of the liver in July 1981 at age 58.
Specifically, with the miracle of documentary dramatization, three stories are presented which make the case for "sexual happiness through marijuana." The first vignette involves a virgin and her husband on their wedding night. Disaster ensues. A psychiatrist (who incidentally meets the husband at a strip club) advises the use pot to thaw the frigid wife. It works; everyone is happy. In the second story, a businessman (played by a young John Holmes) releases stress by smoking a joint in his office and engaging in sex with his secretary on the desk. For the third tale, a hippie girl and a black dude are participating in a protest rally [she's carrying an anti-war sign and he's against smog] but before long they're smoking pot and fucking in the bushes ("My first black!" she cries). Interspersed among the sex segments is documentary footage mostly filmed on Hollywood Boulevard as 'normal folk' are stopped and asked about marijuana. There is also a history lesson about pot (which reports "George Washington grew hemp" but they don't explain it was for making rope not smoking) and director Brasselle also manages to include footage of the shooting of Lee Harvey Oswald.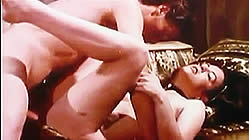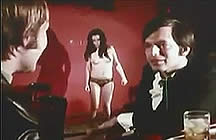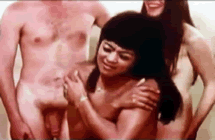 An American film in English language; widescreen format (16:9), uncut (78 minutes), DVD encoded for ALL REGION NTSC WORLD FORMAT; extras include original theatrical trailer.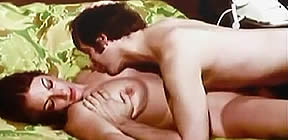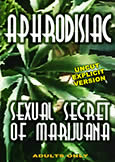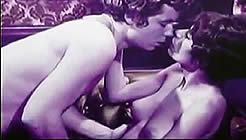 Some Hardcore (XXX) Footage/Male and Female Nudity/Drugs
for Adult Audiences Only