Catherine Schell is Lana Queen of the Amazons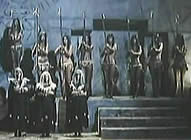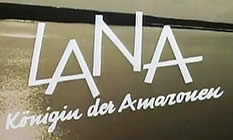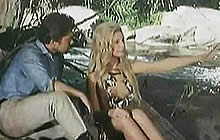 Original German Title: LANA KONIGIN DER AMAZONEN [Lana Queen of the Amazons]
also known as LANA QUEEN OF THE JUNGLE

director: Cyl Farney and Geza von Cziffra
starring: Catherine Schell · Anton Diffring · Christian Wolff · Michael Hinz · Yara Lex · Haydee Pinto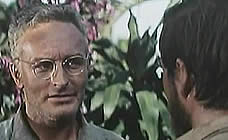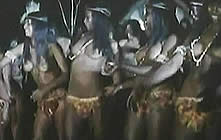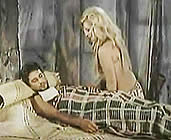 A scientist and his nephew (Diffring and Hinz) venture into the Amazon for humanitarian reasons. They are greeted by Lana, a white tribal queen, and are brought into the village where they conduct their experiments. Meanwhile, other men have penetrated Brazilian jungle but they plan to eliminate the tribe and steal the legendary treasure.
Anton Diffring, usually cast cast as a Nazi villain, plays Professor Van Vries here. One of his last appearances was the 25th Anniversary TV special Doctor Who: Silver Nemesis (1988). By his own admission, Diffring had never seen any Doctor Who project, even when he was living in England. He accepted the part so that he could be in London to see the Wimbledon tennis championship. Mr Diffring is best known to cult movie fans for Alejandro Jodorowsky's TUSK, Jess Franco's PREDATORS OF THE NIGHT and MARK OF THE DEVIL 2. Anton Diffring died from cancer in May 1989 at age 70.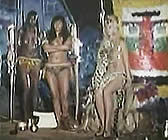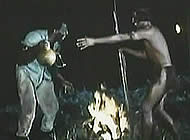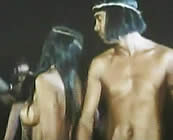 A German film, with English subtitles; widescreen format (16:9), uncut (78 minutes), DVD encoded for ALL REGION NTSC WORLD FORMAT; extras include selected theatrical trailers.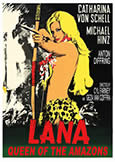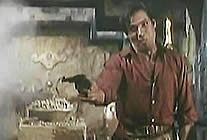 Nudity/Action-Oriented Violence
recommended for Mature Audiences