China's Biggest Hit of 2016-17 Season from Daniel Lee
††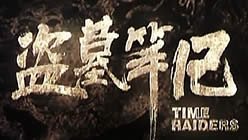 ††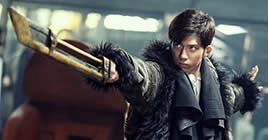 director: Daniel Lee
starring: Boran Jing ∑ Han Lu ∑ Sichun Ma ∑ Jack Tu ∑ Jingchun Wang ∑ Joel Adrian ∑ Mallika Sherawat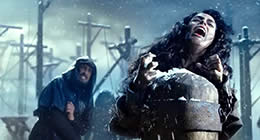 ††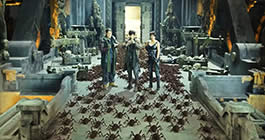 †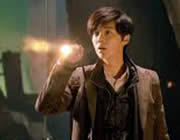 Adapted from Xu Leiís Daomu Biji novels (which has also spawned a Chinese television series, The Lost Tomb), here is Daniel Lee's blockbuster, award-winning (Best Picture) fantasy extravaganza telling the story a tomb raider and a warrior who must stop an ancient being from wreaking havoc on the world. This epic adventure (running over 2 hours) may be the perfect popcorn movie. Turn off the brain and enjoy the constant mayhem.
It is odd that films, books and television shows about tomb-plundering have become so popular in China, given the governmentís hardline against the practice. Equally strange - despite the government's stand against 'supernatural and horror in film' - Daniel Lee's film brazenly embraces both. And the motion picture has now become the biggest hit of the year, winning numerous Best Picture awards. Daniel Lee is a former Hong Kong director (probably best know for Jet Le's BLACK MASK, Maggie Q's THREE KINGDOMS and Donnie Yen's 14 BLADES) who has found success with the Chinese studios in Beijing.
†††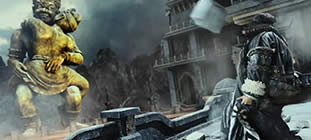 †††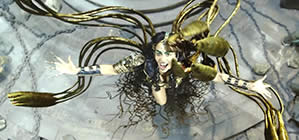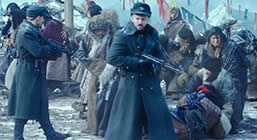 ††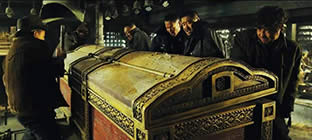 ††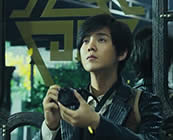 A Chinese film with English subtitles; widescreen format (169), uncut (124 minutes), DVD encoded for ALL REGION NTSC WORLD FORMAT; extras include original theatrical trailer.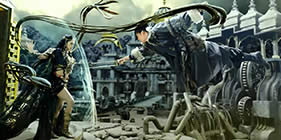 †††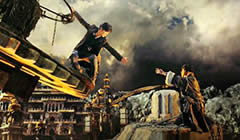 †