Femi Benussi is Poppea in rare Alfonso Brescia film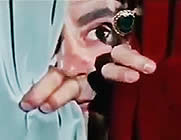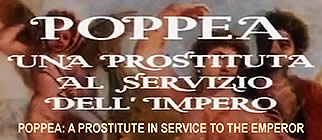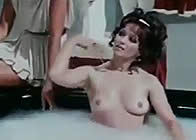 Original Italian Title: POPPEA UNA PROSTITUTE AL SERVIZIO DELL'IMPERO
[Poppea: A Prostitute In Service to the Emperor]]

director: Alfonso Brescia
starring: Femi Benussi ˇ Don Backy ˇ Peter Landers ˇ Linda Sini ˇ Eva Czemerys ˇ Vittorio Capriolli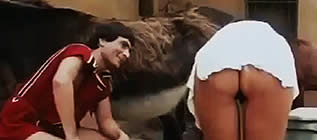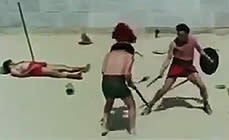 Ottone and Savio are two likable scamps who work hard at keeping each other out of trouble with the Roman Centurions while scraping together food, drink and various scams. Emperor Nero's wife, the beautiful Poppea, takes an interest in Ottone (due mostly to his enormous penis) and eventually convinces her husband to bring the two into the palace. Meanwhile, Nero, a self-obsessed artist, becomes fascinated with fire and decides to cleanse Rome by sparking his own grand inferno while creating a historic masterpieces.
Italian cult direction Alfonso Brescia (best known for BATTLE OF AMAZONS, MURDER IN A BLUE LIGHT and BEAST IN SPACE) directed this minor masterpiece shortly after Femi Benussi became super popular with her role in THE EROTIC NIGHTS OF POPPEA. Ms Benussi went on to become of the Cult Cinema's grandest starlets, appearing in 80+ movies, but best known for THE BLOODSUCKER LEADS THE DANCE and TARZANA. She retired in 1983 at age 40.  Filmmaker Alfonso Brescia directed 50+ movies between 1964-1994 [usually under his Al Bradley pseudonym]. His breakout film, in early 1972, was NUDE GIRL FOUND DEAD IN THE PARK. Mr Brescia died from heart failure at age 71 in June of 2001.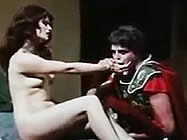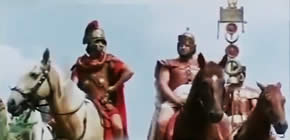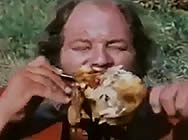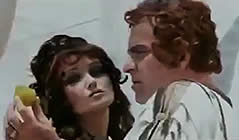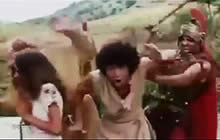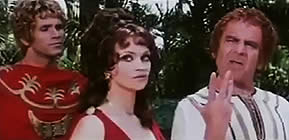 An Italian film with English subtitles; widescreen format (16:9), uncut (89 minutes), DVD encoded for ALL REGION NTSC WORLD FORMAT; extras include selected theatrical trailers.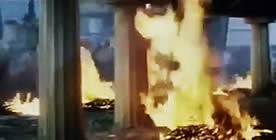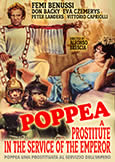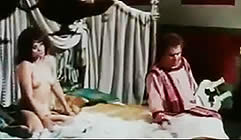 Nudity/Violence/Sexual Situations/Sexual Fetish Behavior
recommended for Mature Audiences