Lin Hsiao Lan returns for MAGIC OF SPELL Sequel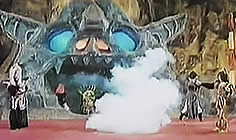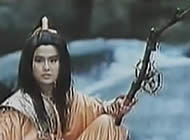 Original Chinese Title: FENG HUANG WANG ZI

director: Lee Tso Nam
starring: Lin Hsiao-Lan · Chang Chung-Chuan · Alexander Rei Lo · Shan Chang · Yen Ru Chen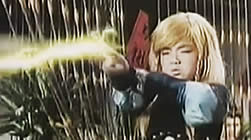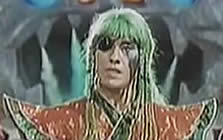 The production team and director behind MAGIC OF SPELL and KUNG FU WONDEDR CHILD return with the star Lin Hsiao Lan for more zany mayhem. Using many of the same sets (and production values) this film features even more outlandish fantasy [perhaps not suitable for kids, see image below] including gill monsters, flying swordsmen, acid pits, tree creatures, evil warlocks and magic spells.
Wonder Boy Peach finds himself responsible for protecting a small child named Golden Boy who reluctantly plays an important role in the ongoing battle between good and evil forces after his mom and dad are captured. When his wizard parents are captured by a band of demons working for an evil sorcerer, Peach protects the boy and guards him during their journey to get help. The Golden Boy is mischief-prone and turns out to be quite a handful for his protector. For example, at a roadside tavern he gets drunk (!) and abuses his magical powers by making a wooden bench and a wine jug dance. When demons attempt to capture him, he wards them off with farts. And, a bit later, when asked for water, he urinates in a cup. This is NOT a Western-style fantasy.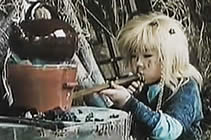 A Taiwanese film with Chinese/English subtitles; widescreen format (16:9), uncut (94 minutes), DVD encoded for ALL REGION NTSC WORLD FORMAT; extras include selected theatrical trailers.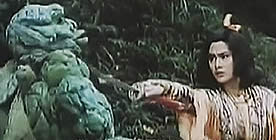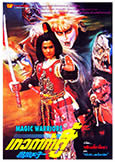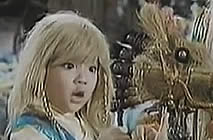 Fantasy Violence/Bathroom Humor
recommended for Mature Audiences