Actor George Martin directs, produces and stars in this bizarre cult film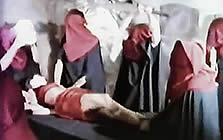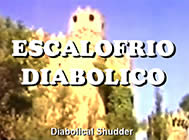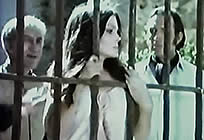 Original Spanish Title: ESCALOFRIO DIABOLICO [Diabolica Shudder]

director: George Martin
starring: George Martin · Patty Shepard · Maria Salerno · Cris Huerta · Mariano Molina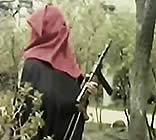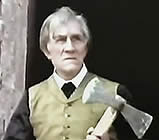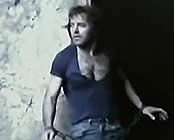 The story is set in a castle, with a plot brimming with the twisted rich, an inheritance, a family curse, a dying matriarch, her young nurse, her greedy son, a mute servant, a sinister housekeeper and many other characters with secrets. The old lady keeps her husband's corpse in a hidden room, the mute is obsessed with blow-up sex dolls and tries to rape the nurse, and the son is screwing the housekeeper when he's not presiding over a band of devil worshippers who want to sacrifice the nurse and drink her blood. He also has a step-brother chained in the basement dungeon.
Director George Martin (born Francisco Martínez Celeiro) was not known for sitting in the director's seat. Even though he is credited to helming a couple other films, it is generally believed that they were really directed by his friend Alfonzo Balcazar (i.e., A NOOSE IS WAITING FOR YOU). George Martin was a very popular Spanish/ Italian actor who appeared in 20+ Spaghetti Westerns, numerous thrillers (including DEATH CARRIES A CANE) and a couple spy films. However, according to all accounts, it does appear that he directed this quirky genre hybrid. George martin retired from show business at the height of his popularity in 1975 after two decades of acting. Today, in his 80s, he lives comfortably in Barcelona Spain.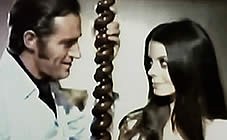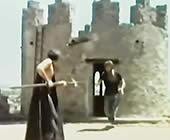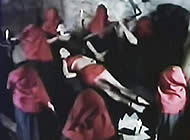 A Spanish film with English subtitles; fullscreen format (4:3), uncut (94 minutes), DVD encoded for ALL REGION NTSC WORLD FORMAT; extras include selected theatrical trailers.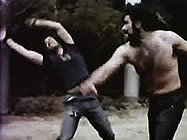 Nudity/Strong Sexual Themes/Graphic Violence/Sexual Brutality/S&M/Whipping
Recommended for Mature Audiences Only