NOTE
This rare Japanese film was released in Italy as IL POZZO DI SATANA
(with a completely bogus credit sequence)
This print originates from that Italian source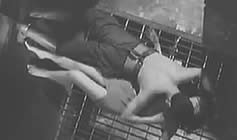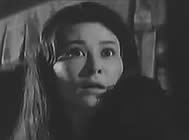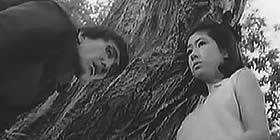 Original Japanese Title: KAIDAN SEMUSHI OTOKO [Ghost Story of the Hunchback]
also known as HOUSE OF TERRORS and IL POZZO DI SATANA [The Pit of Satan] Italian Title

director: Hajime Sato
starring: Akira Nishimura · Yuko Kusumoki · Yoko Hayama · Masumi Hurukawa

NOTE
This film was released in Italy as IL POZZO DI SATANA with a completely bogus credit sequence:
starring: Robert Sark · Susan Parker · Jerry Murphy · Connie Fisher
director: Richard Goodwin
(This print originates from that Italian source)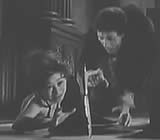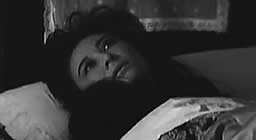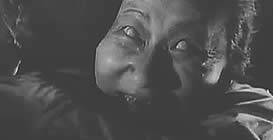 A recently widowed woman discovers - to her surprise - that her former husband owned a country villa. And, even more disturbing, it is rumored to be haunted by past indiscretions. She and a group of friends, including a skeptical doctor, go to the villa where they are met by a hunchback caretaker who tells them it's not safe and numerous murders have occurred inside this Pit of Satan. Soon the guests are hearing noises, seeing strange sights and, of course, meeting death personally.
The common Anglicized title for this film is Ghost of the Hunchback [probably due to the initial reference in Phil Hardy's Horror Film Encyclopedia] but a more accurate translation would be Ghost Story of the Hunchback since he's not a ghost but rather a character in a story. This horror film was strongly influenced by the Euro-thrillers of Mario Bava and Antonio Margheritta. It was a major hit in both Japan and Italy. For whatever reason, the Italian release contains none of the Japanese credits, instead replaced with unconvincing English sounding names [see above].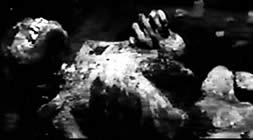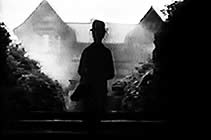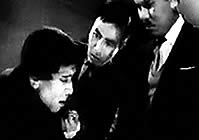 A Japanese film, in Italian language with English subtitles; widescreen format (16:9), uncut (77 minutes), DVD encoded for ALL REGION NTSC WORLD FORMAT; extras include selected theatrical trailers.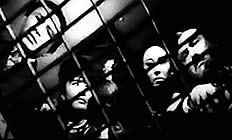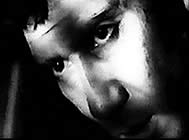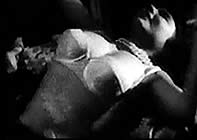 Graphic Violence
Recommended for Mature Audiences