The ONLY Official Sequel to Sergio Corbucci's DJANGO
Fully Uncut Print (97 Minutes!)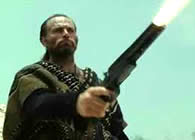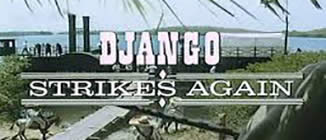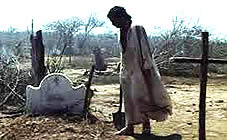 Original Italian Title: RITORNO DI DJANGO [Return of Django]

director: Nello Rossati (as Ted Archer)
starring: Franco Nero · Christopher Connelly · Donald Pleasence · William Berger · Lici Lee Lyon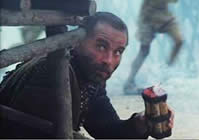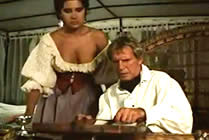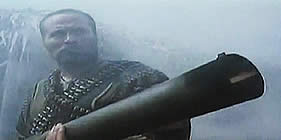 There are many wanna-be sequels to Sergio Corbucci's original DJANGO, but this is the only one endorsed by the filmmaker. And it's the only one starring the original Django, Franco Nero.

Director Nello Rossati (best known for the extraordinary films CAT IN HEAT and INDECENTLY DANGEROUS ESCAPE) creates an odd tale here. Django has been in a monastery for ten years, trying to forget his bloody past. Then he receives word that his daughter has been kidnapped and is being held captive by a vicious slave-trafficker named Orlowsky. Obviously, Django sheds his monk robe (and apparently his religious philosophy), digs up his legendary Gatling gun [from a grave in the cemetery marked 'Django'], and goes to her rescue, avenging numerous evils along the way.
The film has a curious alien look about it, probably due to the unsettling locale (it was shot in Columbia). It doesn't look like America, at least not North America. And certainly, not like the West. Rather, it appears to be set in the Amazon.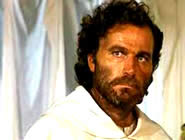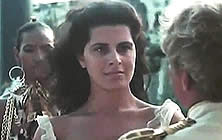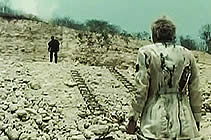 An Italian film in English language; widescreen format (16:9), uncut (97 minutes), DVD encoded for
ALL REGION NTSC WORLD FORMAT; extras include original theatrical trailer.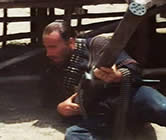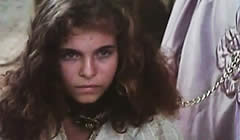 Sexual situations/Violence/Sexual Brutality/Sadism
Recommended for Mature Audiences