A Surprisingly Good Splatter Film from Joe D'Amato's Horror Period
Fully Uncut!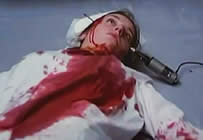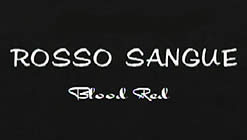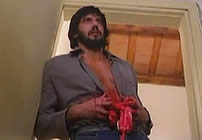 Original Italian Title: ROSSO SANGUE (Blood Red)
aka MONSTER HUNTER (edited version) and ABSURD and HORRIBLE and ANTHROPOPHAGUS 2

director: Joe D'Amato [Aristide Massaccesi] (as Peter Newton)
starring: George Eastman · Annie Belle · Katya Berger · Edmund Purdom · Charles Borromel · Ian Danby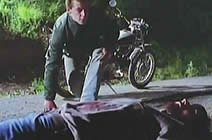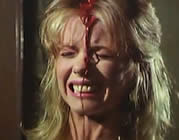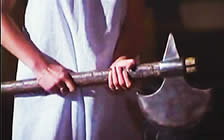 Here is the [unrelated] sequel to D'Amato's ANTHROPOPHAGUS (aka GRIM REAPER), which also starred (and was written by actor George Eastman under the alias John Cart). This amazing gorefest has been released in various edits, under a variety of names (see list above), but - for the first time - it is now available in the United States fully uncut, under the original title.
A priest comes to small American town to help find and destroy a monster whose blood coagulates very fast, thus creating difficulties in killing it. Specifically, the plot follows a priest [played by Edmund Purdom] who travels to a small town in midwest America, on the trail of a monster currently lying on a hospital bed. The doctors are baffled to learn that this man's blood clots faster than normal, making him virtually immortal. Before long, the monster comes out of coma and goes on a killing spree.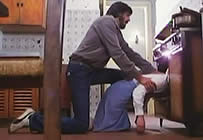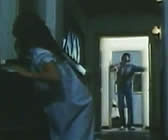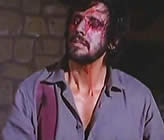 An Italian film in English language; widescreen format (16:9), fully uncut (96 minutes), DVD encoded for
ALL REGION NTSC WORLD FORMAT; extras include theatrical trailer.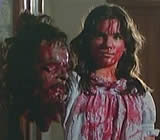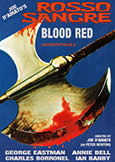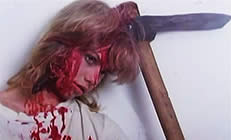 Gore/Sexual Material/Nudity/Graphic Violence/Sexual Brutality
Recommended for Adult Audiences