For the First Time, a Fully Uncut Print (90 minutes)
containing the Scenes of Necrophilia and Cannibalism missing from All Previous Releases!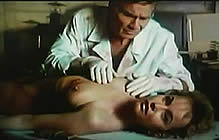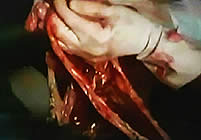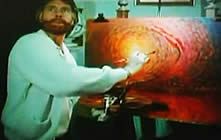 Original Italian Title: DELIRIO DI SANGUE (Blood Delirium)

director: Sergio Bergonzelli
starring: John Phillip Law · Gordon Mitchell · Brigitte Christensen · Marco Di Stefano · Olinka Hardiman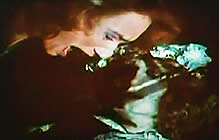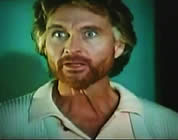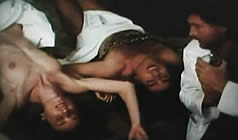 The story deals with an unbalanced painter named Charles St Simone [but he prefers being called 'Maestro'] who believes he is the reincarnation of Vincent Van Gogh. After his beloved wife dies, Charles goes berserk and - with the help of his necrophiliac butler - digs up her body. She is carted back to the castle where Charles hopes she will bring inspiration to his work but it doesn't work out so well. And as soon as butler Herman is alone with the body, he begins fucking her. Meanwhile, the spirit of the dead wife - somehow - influences a doppelgenger named Christine to visit the castle at which point Charles becomes infatuated and obsessed. The new look-alike eventually discovers the secret of the Maestro's castle: namely, the butler kidnaps, murders, rapes (and often eats) young women, while Charles uses their blood for his artwork.
Sergio Bergonzelli made 28 movies between 1960-1990. He began his career - like so many other cult directors - with Spaghetti Westerns but by the end of the sixties he had diverted to youth-movement films. Often his movies would embrace elements of the counter-culture (CRISTIANA SCANDALOUS COED (1972) and OUR LADY OF LUST in '73 are perfect examples of this). He is best known for the bizarre Giallo IN THE FOLDS OF THE FLESH (1970). Mr Bergonzelli retired from the movie business shortly after BLOOD DELIRIUM when his health began to fail. He died from a heart attack in September 2002. Sergio was 78.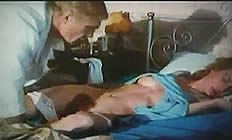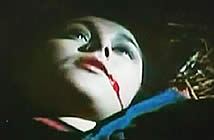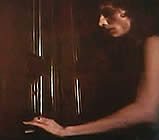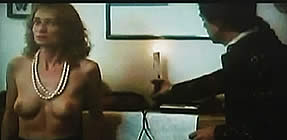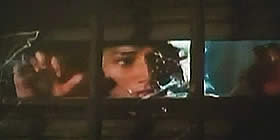 An Italian film in English language; widescreen format (16:9), fully uncut (90 minutes), DVD encoded for
ALL REGION NTSC WORLD FORMAT; extras include selected Bergonzelli theatrical trailers.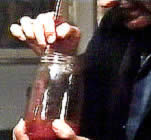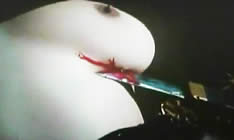 Strong Sexual Material/Nudity/Rape/Drugs/Graphic Violence/
Gore/Cannibalism/Necrophilia/Sexual Brutality
Recommended for Adult Audiences Only