Females are Sexually Assaulted after being Secretly Drugged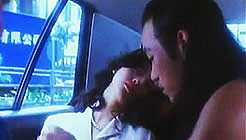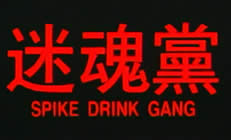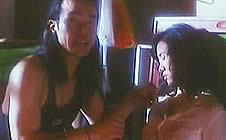 Original Chinese Title: MI HUN DANG
corrected English title: SPIKED DRINK GANG

director: Bosco Lam
starring: Yvonne Hung Yung · Meng Lo · Elvis Tsui · Chan Kwok-Pong · Guon Chin · Raven Choi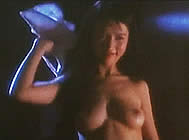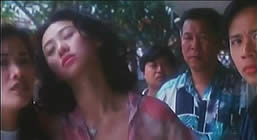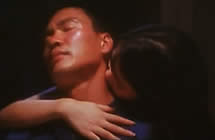 The story for this Category III thriller deals with a hoodlum gang that spikes juice-boxes at convenience stores to make women groggy in order to steal their money and - sometimes, perhaps - to rape them. The cardboard containers are punctured with a hypodermic needle and some LSD is inserted. The female victims don't get far from the store before feeling the effects. The cops are on the trail along with a pork butcher who thinks his wife was raped by the gang.
Bosco Lam started working in film in the mid-80s after graduating from a Hong Kong University. He advanced through the ranks, usually working as an assistant director and sometimes as a character actor (under the name Lam Hing-Lung) before being tapped to helm his first film, CHINESE TORTURE CHAMBER for Wing Jing studios. He is still active today; one of his more exploitative recent projects is the controversial TRAGIC ROOM.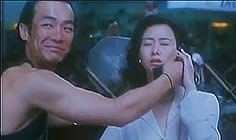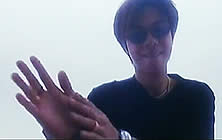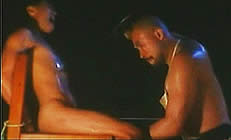 A Hong Kong film with English subtitles; widescreen format (16:9), uncut (93 minutes), DVD encoded for
ALL REGION NTSC WORLD FORMAT; extras include selected theatrical trailers.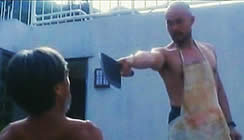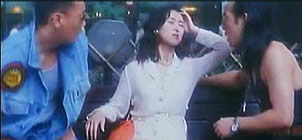 Sexual Material/Nudity/Drugs/Rape/Sexual Brutality
Recommended for Adult Audiences