The Notorious 'Illegal' Ultraman Film from Chaiyo Studios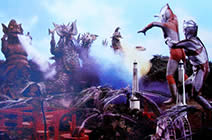 ††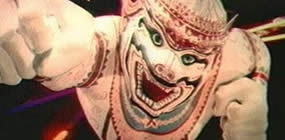 ††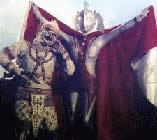 Original Thai Title: HANUMAN POB JED YODMA-NUD [Hanuman vs 7 Ultramen]

director: Sompote Sands (Sompote "Sands" Saengduenchai)
starring: Ultramans ∑ Ko Kaeoduendee ∑ Anan Pricha ∑ Yodchai Meksuwan ∑ Pawana Chanajit ∑ Sripouk


††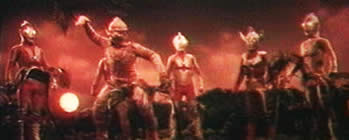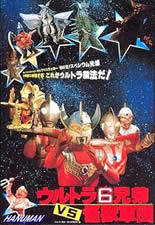 Whew! Here is a heady mix of the Japanese Ultraman universe with Thai mythology. Itís mind-warpingly psychedelic and often makes no sense. This film was born from the fact that Ultraman is very popular in Thailand and - while solely a Thai production - the movie was seemingly shot with the cooperation of Japan's Tsuburaya Productions (they provided costumes, monster suits and some special effects advice). The lawsuits began shortly after the film's release and the trouble continues today. The Thai studio Chaiyo claims to have a letter from the son of a Tsuburaya boss giving them exclusive worldwide rites to Ultraman outside of Japan; the Japanese studio says the letter is a forgery.
††† The outlandish plot deals with two young boys who try to stop crooks from stealing the Buddha head from a temple statue. One of the kids is shot in the face and killed. Instead of going to heaven, he transforms into a giant monkey-king Hanuman. Meanwhile, scientists cause an earthquake which releases monsters including Godzilla and Gomora. Six Ultramen (not 7 as the title suggests) join Hanuman to save the day.
A Thai film with English subtitles; fullscreen format, uncut Thai version (102 minutes),
DVD encoded for ALL REGION NTSC WORLD FORMAT; extras include theatrical trailer.