The Sequel to 2004's SHAOLIN VS THE EVIL DEAD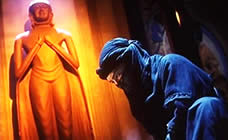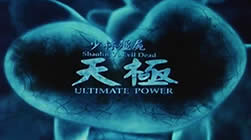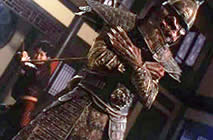 Original Hong Kong Title: SHAO LIN JIANG SHI TIAN JI [Shaolin Against the Dead: The Power]
also known as: SHAOLIN VS THE EVIL DEAD 2 and DEMON WORLD

director: Douglas Kung
starring: Louis Fan · Gordon Liu · Marsini Yuan-Lau · Siu Ming · Shannon Yoh · Max Zhang · Sinh Wa-Fung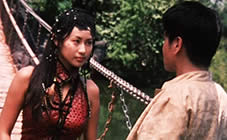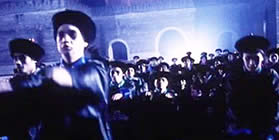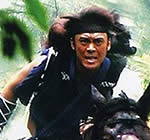 More like a prequel than a sequel, this film relies on an abundance of action and fighting. It also benefits from a bigger budget but unfortunately it cannot truly be appreciated without also seeing the previous entry SHAOLIN VS THE EVIL DEAD. In addition to the numerous martial arts scenes, there are - of course - zombies and vampires. Master White returns as the Shaolin priest must stop his former partner (now a vampire) from turning the countryside into a wasteland.
Douglas Kung, the director of the first SHAOLIN VS THE EVIL DEAD, returns for this much anticipated sequel. (Gordon Liu, Louis Fan and Shannon Yoh also reprise their roles from the previous venture although Gordon doesn't show up until the final third.) Douglas Kung comes from a special effects background; he worked as the action and stunt director for many movies since 1988 including BEASTS: CHAINSAW SLAUGHTER and ROBOTRIX.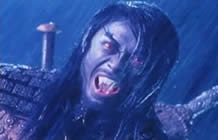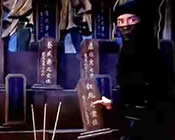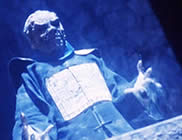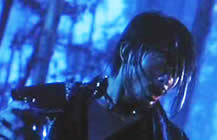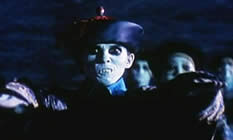 A Chinese film with English subtitles; widescreen format (16:9), uncut (100 minutes), DVD encoded for
ALL REGION NTSC WORLD FORMAT; extras include theatrical trailer.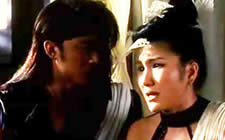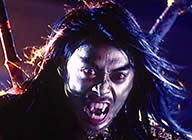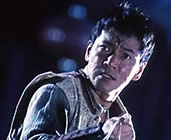 Graphic Violence/Sexual Brutality
Recommended for Mature Audiences