Sabrina Siani is Princess Valkari in Wicked Fantasy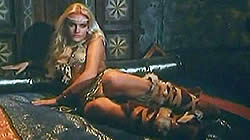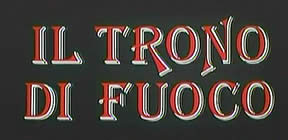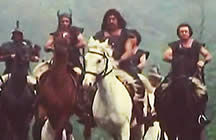 director: Franco Prosperi
starring: Sabrina Seggani (as Sabrina Siani) · Pietro Torrisi (as Peter McCoy) · Harrison Muller · Beni Cardoso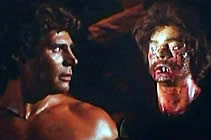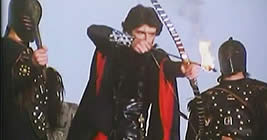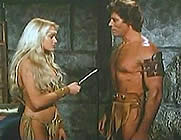 The Messenger of Satan and a witch have a son. Belial is groomed to become the ruler of the kingdom. According to the legend, in order to sit upon the Throne of Fire (made by the Norse god Odin) he must be a rightful heir to the throne and must take his position during a solar eclipse. To further obtain his 'rightful' position to the throne, Belial kidnaps the princess Valkari and forces her to marry him. However, barbarian Siegfried arrives to save the day.
Sabrina Siani was only 20 when she made this film in 1983. Three years before she starred in two jungle/cannibal films, WHITE CANNIBAL QUEEN and CANNIBAL TERROR. A bit later she would play a jungle girl in Umberto Lenzi's DAUGHTER OF THE JUNGLE. After less than a decade as an actress, Miss Siani retired from motion pictures in 1988,
This film is credited to 'Franco Prosperi.' This is not the same Franco Prosperi who helmed the many mondo documentaries (like Mondo Cane) in the '60s and '70s. Rather, this Franco Prosperi is a different Italian director from the same time period. He is best known for LAST HOUSE ON THE BEACH and the aforementioned WHITE CANNIBAL QUEEN. Mr Prosperi died at age 78 in October 2004.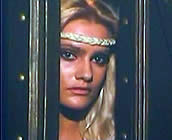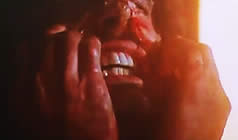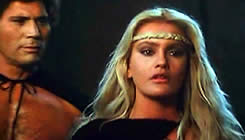 An Italian production in English language; widescreen format (16:9), uncut (87 minutes), DVD encoded for ALL REGION NTSC WORLD FORMAT; extras include theatrical trailer.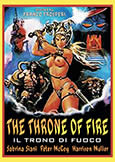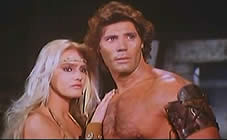 Adult Material/Violence
Recommended For Adult Audiences