A Long-Lost Takashi Miike Film from 1992
Uncut with English Subtitles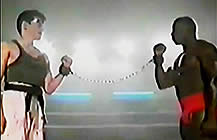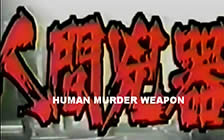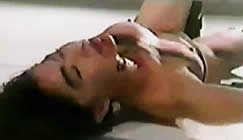 Original Japanese Title: NINGEN KYOKI: AI TO IKARI NO RINGU
[Human Murder Weapon: Love and Fury of the Ring]

director: Takashi Miike
starring: Eisaku Shindo · Megumi Kuda · Daisuke Nagakura · Chika Matsui · Atsushi Ohnita · Hisao Maki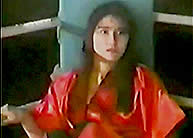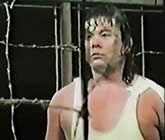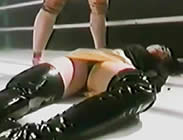 A rogue fighter named Yoshito Mikage is captured by the Okinawa Mafia and forced to compete in an underground fight club for privileged, wealthy sadists who enjoy watching (and betting on) death-matches in mixed Martial Arts. Yoshita is drugged, caged and tortured - released only to engage in the next extreme battle. An old girlfriend from the Asahira Dojo goes looking for him. She discovers his new identity (as the Karate Kid) and agrees to fight for the Mob in exchange for Yoshito's release, providing - of course - that she wins the Female Championship. Obviously, the Boss Shin and his Mafia gang don't plan to play by the rules.
Today, Takashi Miike is one of the most successful filmmakers in the world, certainly the most prolific. Often, his 1995 film, SHINJUKU TRIAD SOCIETY, is credited as being his first project. But this is far from the truth. While Miike's early films are much more elusive, they do exist. Here is one of them. From 1992, this is a long-lost, cheap and trashy fight movie, crass exploitation in the purest sense. A celebration for Miike fans everywhere!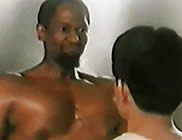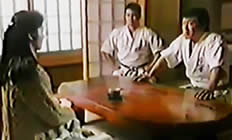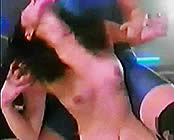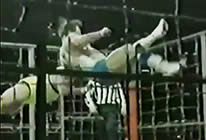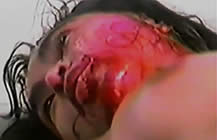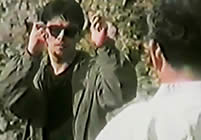 A Japanese production with English subtitles; fullscreen format (4:3), uncut (71 minutes), DVD encoded for ALL REGION NTSC WORLD FORMAT; extras include selected theatrical Japanese trailers.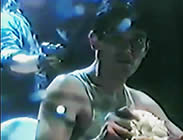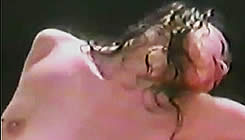 Adult Material/Gore/Graphic Violence/Nudity/Sexual Brutality/Drugs/Rape
Recommended For Adult Audiences