Finally! A Totally Uncut Print (97 minutes) of this classic Italian Thriller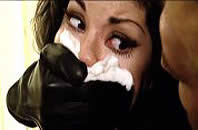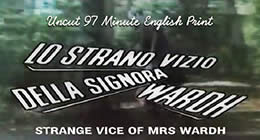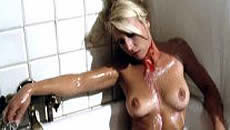 director: Sergio Martino
starring starring: Edwige Fenech · George Hilton · Ivan Rassimov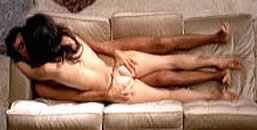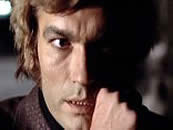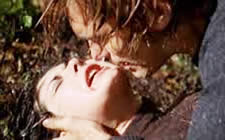 Finally, here is an uncut print of Sergio Martino's Giallo masterpiece (running 15 minutes longer than the domestic release, Blade of the Ripper). This was Sergio Martino's first Giallo thriller (following his mondo-style documentary NAKED AND VIOLENT and the Spaghetti Western ARIZONA COLT RETURNS). And it's the one that defines the genre. Martino set the standard for Italian slasher films; his next two films would be CASE OF THE SCORPION'S TALE and ALL THE COLORS OF THE DARK).
This is the story of Julie Wardh, a restless woman caught in a loveless marriage and a deadly puzzle that threatens her very existence. She must discover which of the men in her life is a vicious serial killer before she becomes his next victim. The film takes this rather conventional plot and then weaves a more convoluted story with multiple murderers,
Fresh from the Spaghetti Western genre, actor George Hilton started to make a name for himself in the Giallo world with this film. It would also be the first of several that paired George Hilton with actress Edwige Fenech. Numerous other projects would be also directed by Sergio Martino. But the couple famously appeared together in Giuliano Carnimeo's excellent CASE OF THE BLOODY IRIS (What Are Those Strange Drops of Blood Doing on the Body of Jennifer?).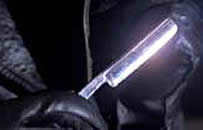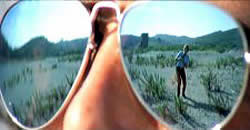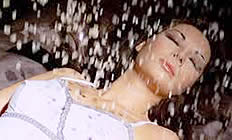 An Italian production in English language; widescreen format (16:9), (97 minutes), DVD encoded for ALL REGION NTSC WORLD FORMAT; extras include original theatrical trailer.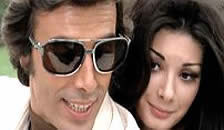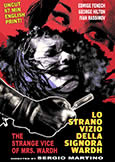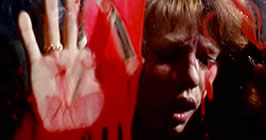 Sexual Material/Nudity/Sexual Brutality/Rape/Graphic Violence
Recommended for Adult Audiences