A surprisingly good Peplum/Horror fusion from director Giuseppe Vari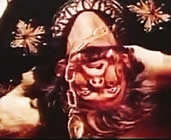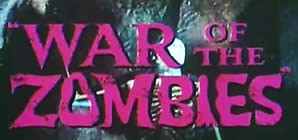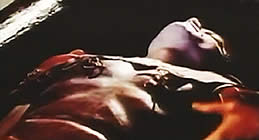 director: Giuseppe Vari
starring John Drew Barrymore · Susy Andersen · Ivano Staccioli · Ida Galli (Evelyn Stewart) · Mino Doro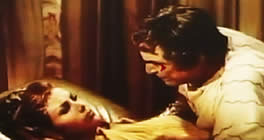 In a remote corner of the Roman Empire, rebels rise up against a troop of Roman soldiers and steal their gold. The senate in Rome appoints centurion Gaius to investigate. He finds that the Sarmatian governor is corrupt and has formed an alliance with devil cult leader Aderbad (John Drew Barrymore), a voodoo magician who has developed a sinister technique of reanimating dead Roman soldiers into an army.

This is a surprisingly good Peplum/Horror fusion from workhorse director Giuseppe Vari, former editor to Federico Fellini, who often used the 'Joseph Warren' alias (especially for his later Spaghetti Westerns and the Laura Gemser film SISTER EMANUELLE). After 25 years in the business, Mr Vari died from a stroke at age 77, October 1993.
One of the best things about this film is John Drew Barrymore. His character is inspired beyond (or maybe because of) whatever personal demons possessed him at the time. The troubled son of movie star John Barrymore decided to follow in his father's footsteps in the early '50s despite his volatile personality and alcohol dependency. He found success with a few motion pictures (i.e., While the City Sleeps and Never Love A Stranger) and then began work on television projects. His erratic behavior became legendary, sometimes he would disappear from the set for days and often would fight with the producers over insignificant details. One such argument with Desi Arnaz during the shoot for Westinghouse Desilu Playhouse (in 1959) resulted in Barrymore getting blacklisted in Hollywood. He relocated to Italy where he slowly began to rebuild his career. Unfortunately, John also discovered drugs and that slowed down his comeback. However, despite believing this role was beneath his dignity, John Drew Barrymore latched a hold and gave the performance of a lifetime. It would be his final theatrical movie. After this film, he returned to Los Angeles for more TV work [he notoriously disappeared from the set during a Star Trek shoot and was written out of the episode] until his death at age 72 in November 2004. Actress Drew Barrymore is his daughter.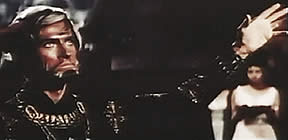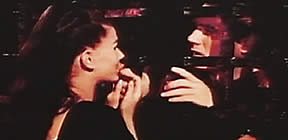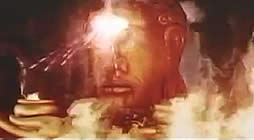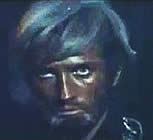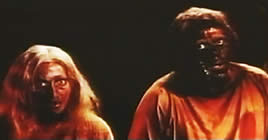 An Italian production in English language; widescreen format (16:9), (82 minutes), DVD encoded for ALL REGION NTSC WORLD FORMAT; extras include original theatrical trailer.