A Fully Uncut Version (98 minutes) of Luis Merino's Gothic Horror Tale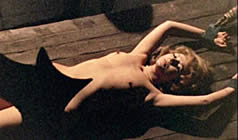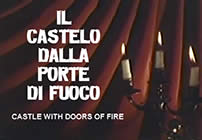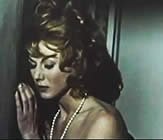 Original Italian Title: IL CASTELO DALLA PORTE DI FUOCO [Castle with Doors of Fire]
also known as SCREAM OF THE DEMON LOVER (edited version) and CASTLE OF BLOOD
MONSTRE DU CHATEAU (French title) [Monster in the Mansion]

director: Jose Luis Merino (as L. Merino)
starring: Erna Schurer (as Jennifer Hartley) · Carlos Quincy (as Jeffrey Chase) · Agostina Belli · Cristiana Galloni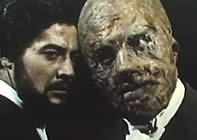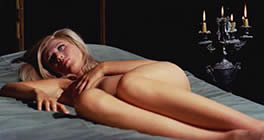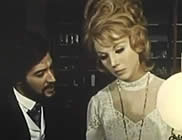 A beautiful biochemist named Ivanna Rakowsky journeys to a remote estate for employment from Baron Janos Dalmar. She finds herself attracted to him, so Ivanna throws herself into the work to suppress her lusty desires. After a rash of brutal murders, she soon discovers that the Baron may not be what he seems. Ivanna has nightmares of a torture chamber in the dungeon. But there is much evidence that suggests it's not merely a dream. And then she becomes even more suspicious when she discovers why the Baron has brought her to the castle...
Actress Erna Schurer was born in Naples as Emma Costantino in 1942. In her late teens, she moved to Milan where began a career as model, posing for high profile magazines like Vogue and Harper's Bazaar. She also appeared in many photo novels (of the 60s-70s), most notably in Sadistik. Ms Schurer's acting debut was on stage in the Giorgio Strehler's Piccolo Teatro (1966). Her film roles drifted more into the horror erotic genre (SATAN'S DOLL) and dark sex comedies (CARNALITA). Within her filmography (40+ projects), her best is probably Mario Imperoli's SNAPSHOT OF A CRIME. Ms Schurer retired in 1987 after two decades of acting with the film SPECTERS.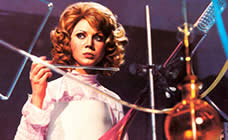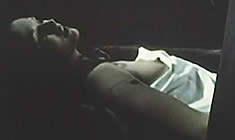 An Italian production in English language; fullscreen format (16:9), uncut (98 minutes), DVD encoded for ALL REGION NTSC WORLD FORMAT; extras include original theatrical trailer.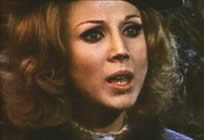 Adult Material/Gore/Graphic Violence/Nudity/Sexual Brutality and Torture
Recommended For Adult Audiences