A Deranged Doctor Attempts to Cure his Daughter's Dwarfism...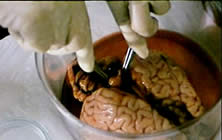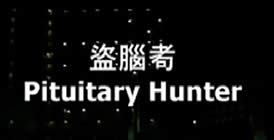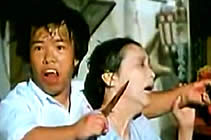 director: Chan Dei (as Ta Chan)
starring: Lau Kong · Cheng Miu · Teresa Ha Ping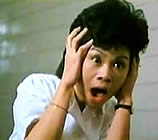 Initially, Pituitary Glands are missing from corpses in the hospital morgue. But then, the grisly theft accelerates to people getting killed on the street and having their pituitary removed from the brain. Police are on the trail; however their investigation leads them to a variety of other crimes (which include a nurse who tries to make stiff corpses line and up and march by biting them, a man who eats live animals but is lured out of his lair). As it turns out, the Pituitary Crimes are orchestrated by a doctor trying to heal his daughter of dwarfism ['cause she dreams of being a ballerina]. Dr Kwok is assisted by a bodybuilder midget - often on stilts - who helps with the messy killings.
This was one of the last Category III films made in Hong Kong before the Chinese takeover which homogenized the film industry. It remains the only film directed by Chan Dei, a studio technician who went on to work in numerous projects (including BEHIND THE PINK DOOR and CHINA DOLLS) as the Audio Director.

Lead actor Lau Kong was discovered by John Woo and appeared in most of his films, from Hands of Death in 1972 through HARDBOILED (1992). He is still active today - after 65+ productions - as one of the stars of the Hong Kong television series Ghost Dragon of Cold Mountain.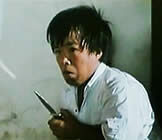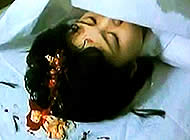 A Hong Kong production with English and Chinese subtitles; widescreen format (16:9), uncut (89 minutes), DVD encoded for ALL REGION NTSC WORLD FORMAT; extras include theatrical trailers.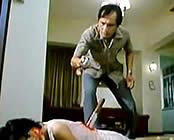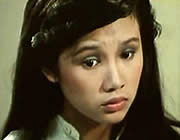 Adult Material/Graphic Violence/Sexual Brutality/Drugs/Gore
Recommended For Adult Audiences