The Fully Uncut (109 Minutes) English Language Widescreen Print!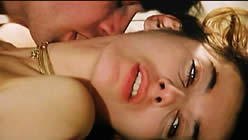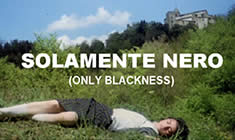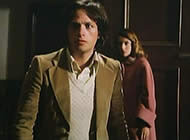 Original Italian Title: SOLAMENTE NERO [Only Blackness]
also known as BLOODSTAINED SHADOW

director: Antonio Bido
starring: Lino Capolicchio · Stefania Casini · Craig Hill · Massimo Serato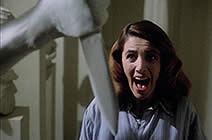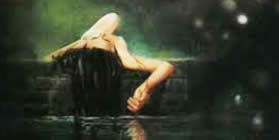 When young college professor Stefano returns home to visit his Catholic priest brother Paolo, prominent members of the community start getting stalked and slaughtered by an unknown assassin. Of course, Stefano is the top suspect... but he's not really the killer. Other suspects include Dr Aluisi who accidentally killed his wife while cleaning a gun, plus a woman who secretly performs abortions and a child-molesting homosexual.

Both leads have experience with the Euro thriller genre, Stefania Casini starred in Dario Argento's SUSPIRIA while Lino Capolicchio headlined Pupi Avati's classic HOUSE WITH WINDOWS THAT LAUGHED.
Steely-eyed Craig Hill was an American actor who began his career (like Clint Eastwood, Ty Hardin, Edd Byrnes, et al) in a US television series, Whirly Birds [1954-1959] before migrating to Europe in the mid-60s. Besides making 15 Spaghetti Westerns (including the legendary I WANT HIM DEAD!), he starred in many other Euro productions. In 1990, Craig married starlet Teresa Gimpra (the cult actress who made 100+ films including MACABRE, NIGHT OF THE DEVILS, LOVE BIDES OF THE BLOOD MUMMY). Barcelona Spain became their home. After a 25 year marriage, Mr Hill died in April 2014 at 88.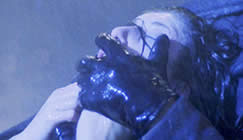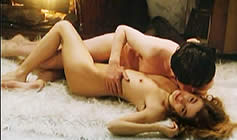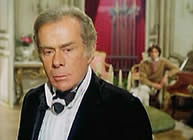 An Italian production in English language; widescreen format (16:9), uncut (109 minutes), DVD encoded for ALL REGION NTSC WORLD FORMAT; extras include theatrical trailers.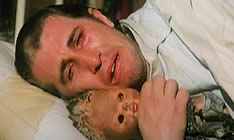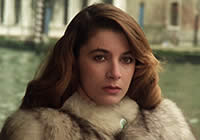 Adult Material/Graphic Violence/Nudity/Sexual Brutality
Recommended For Adult Audiences