Valerie Kaprisky's Break-Out Role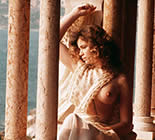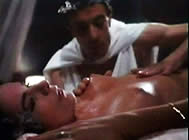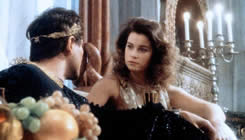 director: Robert Fuest
starring: Valerie Kaprisky · Horst Buchholz · Catherine Jourdan · Delia Boccardo · Capucine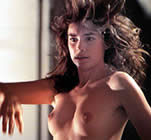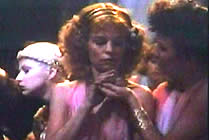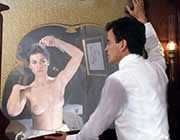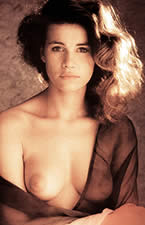 Harry is a young millionaire on holiday. He takes his yacht to a Greek island, where he's the guest in the mansion of a friend, Count Orloff. The Count organizes a three-day feast which celebrates the love cult of the Goddess Aphrodite. During the lavish, hedonistic party, Harry meets Pauline, a young woman who becomes his goddess.

The film is loosely based on a bestselling novel Aphrodite by Pierre Louis. It was the last motion picture for director Robert Fuest who retired a year later and began teaching at the London International Film School. He is best known for helming The Avengers television series [plus theatrical ventures] and for directing the two Vincent Price Dr Phibes films. Mr Fuest died at age 80 in March 2012.
This was the breakout role for Valérie Kaprisky. Two years later, she found International fame with YEAR OF THE JELLYFISH but her popularity disappeared almost as quickly when her American-made version of Breathless (with Richard Gere) was released a year later in Europe to devastating reviews and audience outrage. Deciding that she didn't feel comfortable with the Hollywood scene (nor their movies), she returned to France for an ongoing parade of television projects and a publicized, heated romance with Alain Delon. Today, she is playing the lead role of Laura Belmont in the TV series Section de Recherches [Research Section] (2015-).
A French film, in English language; fullscreen format, fully uncut (88 minutes),
DVD encoded for ALL REGION NTSC WORLD FORMAT; extras include theatrical trailers.