Satanism, Gore and Teens in a Devil-Controlled Train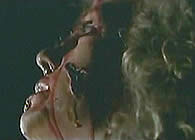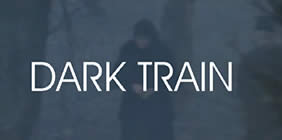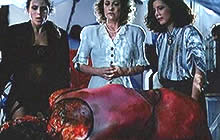 Original Italian Title: IL TRAIN [The Train]
also known as AMOK TRAIN and DEATH TRAIN and BEYOND THE DOOR 3

director: Jeff Kwitny
starring: Mary Kohnert · Sarah Conway Ciminera · William Geiger · Renee Rancourt · Bo Svenson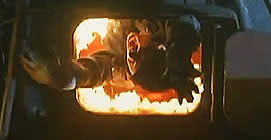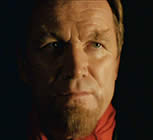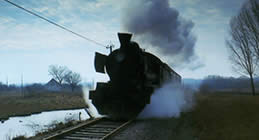 A group of teens from Los Angeles, on a retreat through Eastern Europe, fall prey to a Serbian Devil cult who want to mate Beverly (seemingly because she's still a virgin) with their Master Lucifer. They narrowly escape the conjuring and head for a train scheduled to come through the area. However, demonic forces murder the train conductor and take possession of the crew. So, it turns out that everyone is in danger again as the kids start getting brutally killed.
The film was directed by American television scriptwriter Jeff Kwittny, with an all Italian crew. Cinematographer Adolfo Bartou's sweepingly, agile camerawork is exceptional and - arguably - too good for such a production. Carlo Maria Cordio's ominous soundtrack hits the spot. The only actor of note is Bo Svenson. He has appeared in 120+ projects since 1965, doing a ton of TV work (e.g., Flipper, Mission Impossible, High Chaparral, the Virginian, Ironside, et al) before landing his breakout role as Sheriff Buford Pusser in the Walking Tall sequels and hit television series. Today, he still works as an actor, most in European projects like Andrea Bianchi's MANIAC KILLER and Umberto Lenzi's PRIMAL RAGE. However, he is quickly becoming known for his writing as his novel For Love and Country hit the New York Times bestseller list in December 2015.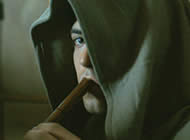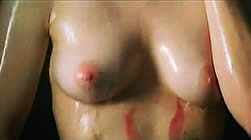 An Italian production in English language; widescreen format (16:9), uncut (89 minutes), DVD encoded for ALL REGION NTSC WORLD FORMAT; extras include theatrical trailers.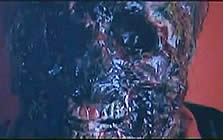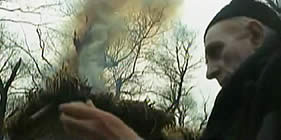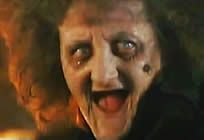 Adult Material/Nudity/Gore/Graphic Violence
Recommended For Adult Audiences