Bruno Mattei's Sequel to BELLE DA MORIRE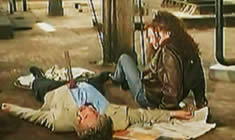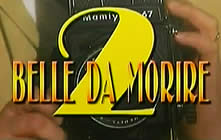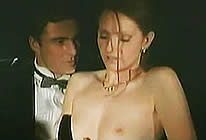 Original Italian Title: BELLE DA MORIRE 2 [Beautiful But Deadly 2]
also known as KILLING STRIPTEASE

director: Bruno Mattei (as Pierre Le Blanc)
starring: Katherine Moss · Paul Jackson · Anthony Fontaine · Evelyn Disckson · Serge Delcroix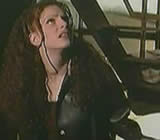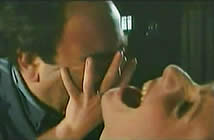 This is a name-only (stylistically) sequel to Bruno Mattei's masterpiece BELLE DA MORIRE. This time Katherine Moss stars as femme fatale Luisa, a young model whirled into the dangerous underground of drug trafficking and murder after switching to roommate Marsha's agency. As it turns out, Marsha is doing less modeling and more whoring (she specializes in S&M); Luisa finds herself a target of the Organization when a briefcase of drugs goes missing and the pusher is dead in her roommate's bed.

Bruno Mattei was a legend in European exploitation, best known for his horror (ISLAND OF THE LIVING DEAD, HELL OF THE LIVING DEAD, et al) and sleaze SNUFF TRAP, PRIVE, etc). This 2005 production was a sequel to BELLE DA MORIRE, unexpectedly, one of his best films. This would also be among his last projects as Mr Mattei died from a brain tumor two years later in May 2007. He was 75 years old.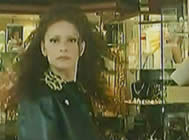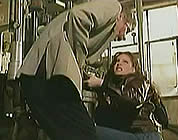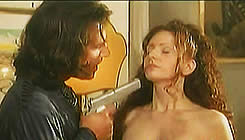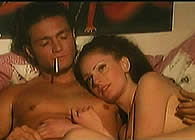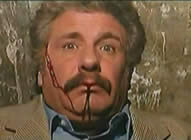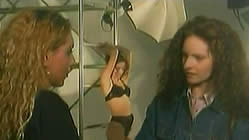 An Italian production with English subtitles; widescreen format (16:9), uncut (93 minutes), DVD encoded for ALL REGION NTSC WORLD FORMAT; extras include theatrical trailers.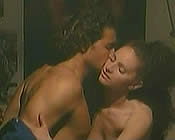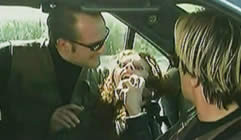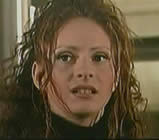 Adult Material/Nudity/Sexual Brutality/S&M/Strong Sexual Situations
Recommended For Adult Audiences Only