This is an Adults Only Hardcore (XXX) Motion Picture
The film and the images on this page are intended for Age 21 and Older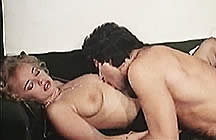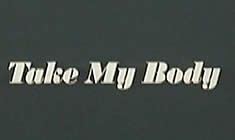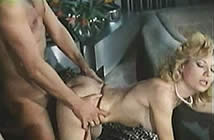 Original French Title: JE T'OFFRE MON CORPS [Take My Body]
also known as SIZZLING SPIES

director: Michel Lemoine
starring: Olinka Hariman (aka Olinka Petrowa) · Garbriel Pontello · Jean-Pierre Arman · Laura Clair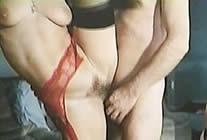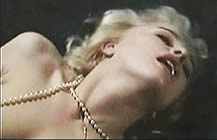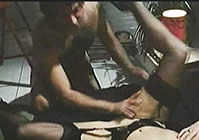 The wafer-thin plot serves only as a bridge between an onslaught of graphic sex scenes. It deals with a Russian spy named Natacha (played by Olinka) who is sent to Lyon by her surly superior to snatch mysterious blueprints that would enable air traffic to double.

But the real reason to watch and enjoy is Olinka, a former ballerina from Poland who brings her formal training (see photo above left) to the porn arena. However, litheness of limb aside, she also had another gimmick: thanks to the efforts of technicians in hair and make-up, she was a convincing facsimile of legendary screen goddess Marilyn Monroe. After a decade of adult films - under a variety of alias (Holinka Hardiman, Marilyn, Marilyn Lamour, Marilyn Mitchell, Mary Monroe, Olinka, Olinka Massloff, Olinka Petrova, Olinka Petrowa, Olinka Petrowna, Olinka Richter, Olinka Wilde, Olinka Zlotsky, Olivia Link, Olynka) - she took a co-starring role in Sergio Bergonzelli's gory horror film BLOOD DELIRIUM before retiring from the entertainment business.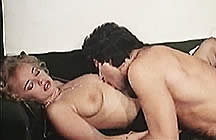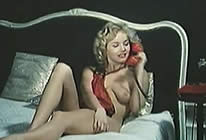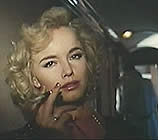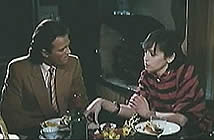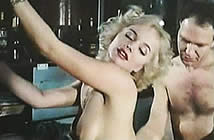 A French film in English language; widescreen format (16:9), uncut (94 minutes), DVD encoded for ALL REGION NTSC WORLD FORMAT; extras include hardcore trailers.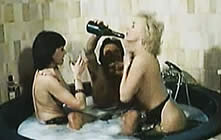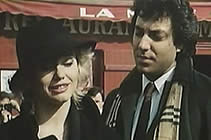 Graphic (XXX) Sexual Scenes/Violence
Recommended For Adult Audiences Only