Helmut Berger is Dorian Gray in Massimo Dallamano's EuroTrash Masterpiece!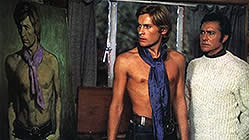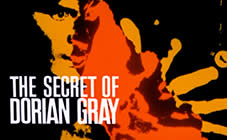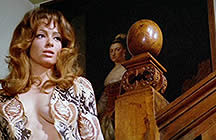 Original Italian Title: IL DIO CHIAMATO DORIAN GRAY [A God Called Dorian Gray]
Also Known As: THE DEPRAVITY OF DORIAN GRAY and THE EVILS OF DORIAN GRAY
and DAS BILDNIS DES DORIAN GRAY (Grm) [The Story of Dorian Gray]
director: Massimo Dallamano
starring: Helmut Berger · Marie Liljedahl · Herbert Lom · Richard Todd · Margaret Lee · Maria Rohm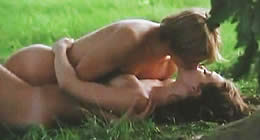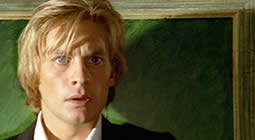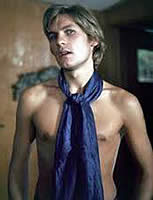 There's no point of giving a synopsis of the story as it's one of the best known in the horror genre (a man remains perpetually young while a painting of himself ages). But, this film takes the familiar plot, whisks it to contemporary Swingin' London of the '60s and emphasizes the trashy decadence of Oscar Wilde's original book. (Mr Wilde wrote only two novels, Dorian Gray and the less familiar homosexual melodrama Teleny.) The moral of the story is Dorian has no morals and his corruption is what's really aging the portrait
    Massimo Dallamano began his career as a cinematographer (best known for his work on Sergio Leone's FISTFUL OF DOLLARS and FOR A FEW DOLLARS MORE). He only made a handful of films as a director (including WHAT HAVE YOU DONE TO SOLANGE?, the remarkable VENUS IN FURS, and SUPER BITCH), before suddenly getting killed in an auto accident in November 1976 at age 59.
An Italian film, shot in English, in Great Britain; widescreen format, fully uncut (98 minutes),
DVD encoded for ALL REGION NTSC WORLD FORMAT; extras include theatrical trailers.