Petra Scharbach in her Final Film, from director Frank De Niro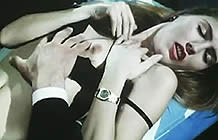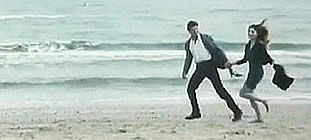 Original Italian Title: 3 GIORNI D'AMORE [Three Days of Love]

director: Pasquale Fanetti (as Frank De Niro)
starring: Petra Scharbach · Monika Rak · Carlo Mucari · Mario Ferracuti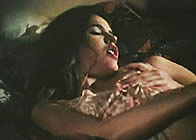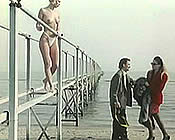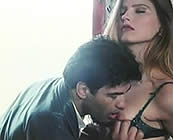 Petra Scharbach plays Lulu, a self-absorbed model who lets her career crash-and-burn after ex-boyfriend Massimo comes back into her life. Despite some rather exhilarating sex, it becomes obvious (to everyone but Lulu) that Massimo is absolutely terrible for her. Meanwhile, her oily agent attempts to control Lulu's life and bully her into adult movies. Before long, Lulu realizes she needs to make some major changes before her psyche is destroyed.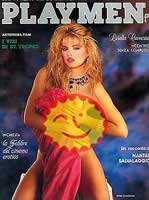 Petra Scharbach moved to Italy from Frankfurt Germany at an early age. In her late teens, she became a fashion model and then - after meeting director Frank De Niro (Pasquale Fanetti) - she became an actress in his quirky films. Her popularity landed Petra on the cover (and in the pages) of Playmen twice in the mid '80s [Playmen was the Playboy rival in Italy, 1967-2002]. She and Pasquale made numerous films together including LOLITA FOREVER, OBSESSION: TELEPHONE SEX AND THE INVISIBLE MAN, INVITING THE DEVIL TO DINNER, et al). This would be their final collaboration. In fact, she left the industry after this motion picture. Today Ms Petra Scharbach paints pictures using her body as a brush. Her first exhibition was held in Parma Italy in December 2004. She has since traveled across Europe and Asia with her artwork..
Pasquale Fanetti (better known by his Frank De Niro pseudonym) is the king of Italian sexploitation (also see GAMES OF DESIRE, SCENT OF PASSION, WOMAN FOR ALL, LADY EMANUELLE, CRIMES IN A RED LIGHT, et al). He has the shameless ability to linger over each scene with a leering intensity unparalleled in erotic cinema. He retired in 2007 after making an erotic horror film LYCATROPUS under the alias Robert Fani.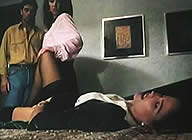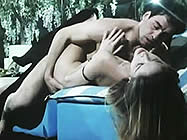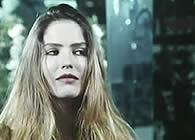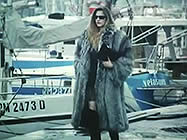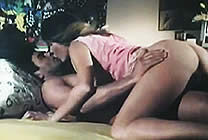 An Italian Film with English subtitles; fullscreen format (4:3), uncut (82 minutes), DVD encoded for ALL REGION NTSC WORLD FORMAT; extras include theatrical trailers.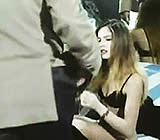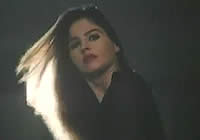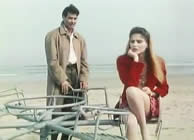 Adult Material/Violence/Nudity/Lesbianism/Sexual Brutality
Recommended For Adult Audiences only