George Martin & Rosalba Neri in James Bond-inspired Actioner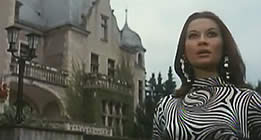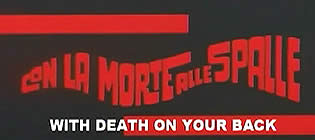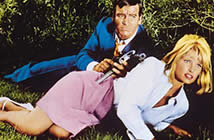 Original Chinese Title: CON LA MORTE ALLE SPALLE [With Death on My Back]
also known as ELECTRA ONE and DEADLY FIRE

director: Alfonzo Balcazar
starring: George Martin · Rosalba Neri · Vivi Bach · Daniel Vargas · Ignazio Leone · Maria Badmayeu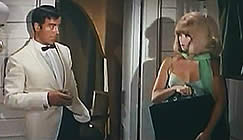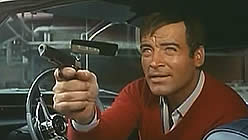 Terrorists have developed a mind-altering gas that can make anyone act in ways they shouldn't (i.e., a high ranking military commander attempts to push a button to launch nuclear missiles). Both America and Russia are concerned over this new gas; they join together to develop an antidote and capture the terrorists. Into this scenario comes master thief Gary (played by George Martin) and he steals a briefcase that [without his knowledge] contains the only antidote that has been produced. Gary sells it but then realizes what he's done and gets involved in a multi-national caper to clear his name and save the world against archvillain Electra One and his deadly sidekick Silvana (Rosalba Neri).

Here's a Spanish/Italian co-production, helmed by Spaniard Alfonzo Balcazar, starring a mostly Italian cast. Filmmaker Balcazar made numerous movies with George Martin, mostly Spaghetti Westerns. Interestingly, in 1971 they made A NOOSE IS WAITING FOR YOU together and Balcazar gave the director credit to Martin. He used many other pseudonyms during his career but most of his Westerns were signed as Al Bagran. Mr Balcazar died from a stroke December 1993 at age 67.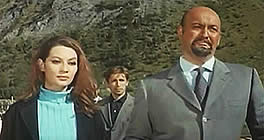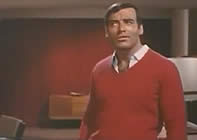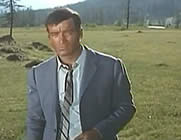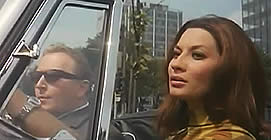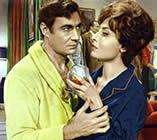 A Spanish/Italian co-production in English language; widescreen format (16:9), uncut (86 minutes), DVD encoded for ALL REGION NTSC WORLD FORMAT; extras include various theatrical trailers.

Adult Material/Violence
Recommended For Adult Audiences