Sex and Gore to the Max... Bruno Corbucci's Minor Masterpiece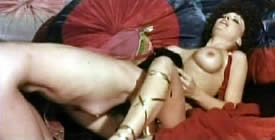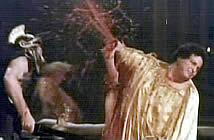 director: Bruno Corbucci
starring: Anneka di Lorenzo · Lori Wagner · Vittorio Caprioli · Giancarlo Prete · Tomas Milian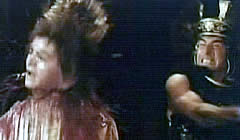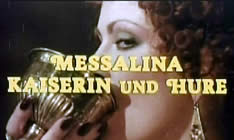 Bruno Corbucci started his movie-making career as a scriptwriting in 1964, responsible for penning almost 150 motion pictures including DJANGO for his more famous filmmaking brother Sergio Corbucci. As a director, Bruno would concentrate mostly on comedies and then, later, on crime films. He found much success with his COP IN BLUE JEANS series starring Tomas Milian. Interestingly, while working on an installment in that franchise, he stumbled upon an opportunity to make MESSALINA. The studio had just finished shooting the principal scenes for CALIGULA but lawsuits were keeping it from being concluded. Producer Guilliano Juso approached Bruno with an idea to use the same CALIGULA sets and some cast members for a different movie. Anneka di Lorenzo - who had played Messalina in CALIGULA - was signed to headline Bruno's new film. Tomas Milian also took a break from his crime films to costar.
The plot deals with Messalina's rise to power as she betrays and cheats on her husband the Emperor Claudius. Bruno Corbucci pulled out all the stops for his version of a Roman sexploitation actioner. He infuses an abundance of sex and punctuates the film with spectacular bloodlust. The finale is still considered one of the most extreme ultra-violent segments to appear in any film. Period.
Director Corbucci's career ended with his death in September 1996, six years after his brother's passing in 1990. Bruno Corbucci was 64.