Cult Actor Charles Napier in Umberto Lenzi's Final Film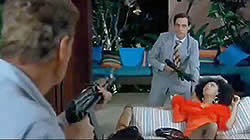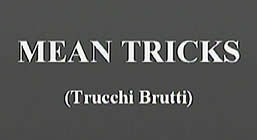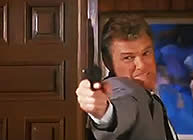 Original Italian Title: TRUCCHI BRUTTI [Ugly Tricks or Mean Tricks]
also known as HORNSBY E RODRIGUEZ SFIDA CRIMINALE [Hornsby and Rodriguez: Criminal Challenge]
director: Umberto Lenzi
starring: Charles Napier · Steffano Sabelli · Iris Peynado · David Brandon · Bettina Giovannini · David Warbeck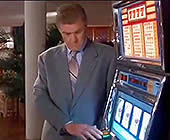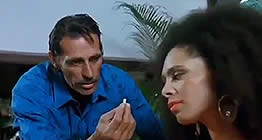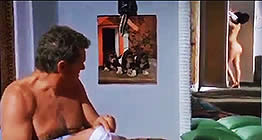 Brian Hornsby is a recently retired FBI agent who heads to Santa Cruz Bolivia to check on his old partner Frank Mendoza. The rumor is that Mendoza has gone dirty and is involved in drug trafficking. Hornsby wants the truth. But no sooner than he arrives, his ex-partner is gunned down. The local police are convinced that Mendoza was dealing but Hornsby convinces Detective Alfonso Rodriguez to help him expose the real villain - Lawton (aka The Cobra) - a notorious drug dealer and International sex trafficker.
Italian director Umberto Lenzi made this motion picture in 1992 before retiring from the movie business. It will probably remain his final film. He has since embarked on a successful career as a novelist, first delivering a book based on his film Cannibal Ferrox (1996) and then writing a series of murder mysteries [four entries to date] set in the 1930s and '40s called Roma Assassina involving real-life characters of the Italian film industry. His most recent novel Cuore Criminale was released in late 2016.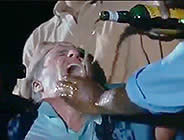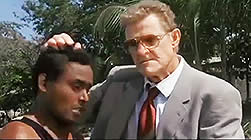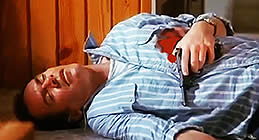 Cult actor Charles Napier is best known for the movies he made with Russ Meyer, including Beyond the Valley of the Dolls, Super Vixens and Harry Cherry and Raquel. Through the '80s and '90s, he did a lots of TV work in the United States (appearing in The A-Team, Night Court, Dukes of Hazzard, Dallas, CHiPS, BJ and The Bear, et al) and made his movies for Italian studios (including Ruggero Deodato's CAMPING DEL TERROR, Antonio Margheritti's ALIEN FROM THE DEEP, et al). Mr Charles Napier died from a stroke at age 75, October 2011.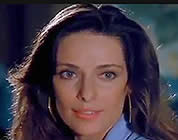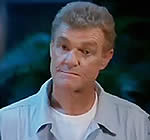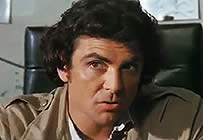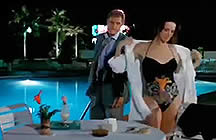 An Italian Film with English subtitles; widescreen format (16:9), 109 minutes, DVD encoded for
ALL REGION NTSC WORLD FORMAT; extras include theatrical trailers.
     


Nudity/Graphic Violence/Sexual Brutality/Drugs/Prostitution
Recommended For Adult Audiences