Ruggero Deodato's Excessively Violent Crime Actioner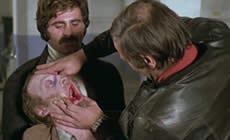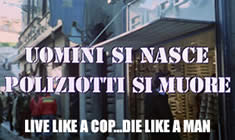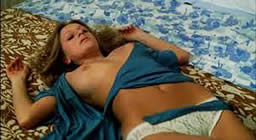 Original Italian Title: UOMINI SI NASCE POLIZIOTTI SI MUORE [Men Growing as Policemen is Dangerous]
also known as EXTERMINATORS and VANISHINGS
director: Ruggero Deodato
starring: Marc Porel · Ray Lovelock · Adolfo Celi · Franco Citti · Silvia Dionisio · Marino Masel · Renato Salvatori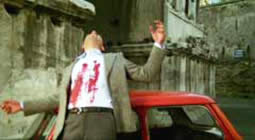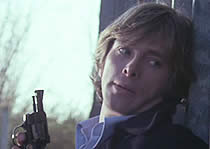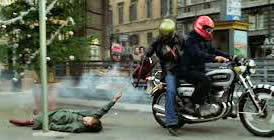 This is an earlier film by Ruggero Deodato, lensed four years before his legendary CANNIBAL HOLOCAUST, and his only Poliziesco [Italian Police Crime film]. Obviously influenced by Dirty Harry (1971) and the Clint Eastwood sequels, this one was written by legendary crime director Fernando Di Leo (see SHOOT FIRST, DIE LATER). Like many other Deodato films, it is violent, nihilistic and ruthless, this time with it's depiction of above-the-law cops in charge of keeping the low-life in line. Specifically, Fred and Tony are members of an elite police 'special squad.' They are undercover cops - with a license-to-kill - hunting down Rome's biggest crime boss, Roberto Pasquini. Fred and Tony eliminate a lot of his accomplices and random street scum during their assignment.
Actor Marc Porel was on his way to stardom when he made this film. It was one of many lead roles since his debut in 1967. After his memorable performance in Cesare Canevari's KILLING OF THE FLESH, Mr Porel suffered from a Meningitis infection and died at age 34 in 1983.
An Italian film in English language; Widescreen format (16:9), uncut (91 minutes), DVD encoded for ALL REGION NTSC WORLD FORMAT; extras include various trailers.