Two 15-Year-Old Girls on a Deadly Collision Course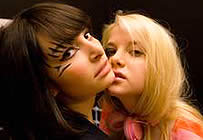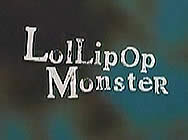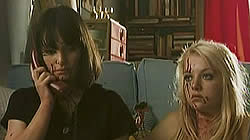 director: Ziska Riemann
starring: Jella Haase · Sarah Horvath · Nicolette Krebitz · Thomas Wodianka · Sandra Borgmann · Reiner Sellien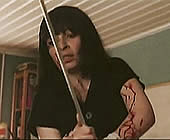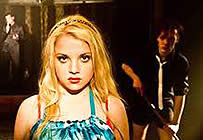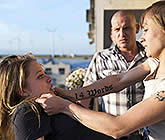 Two 15-year-old girls, Ari and Oona, are best friends yet they appear to be total opposites. Despite their outward appearances - blonde Ari and dark Oona - these are girls are somehow similar. Both feel lost, alienated by their dysfunctional families. And they both have compensated through extreme, dangerous behavior. Ari has sex with unknown men while Oona is attracted to morbid art culminating in self-mutilation. Their unlikely friendship helps them survive the hypocrisy of their families but their actions have put them on a deadly collision course with pain and terror.
This is the debut project for director Ziska Riemann, a successful German scriptwriter.
A German Film with English subtitles; widescreen format (16:9), uncut (91 minutes), DVD encoded for ALL REGION NTSC WORLD FORMAT; extras include various theatrical trailers.