Leonard Mann in One of the Best Spaghetti Westerns!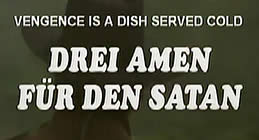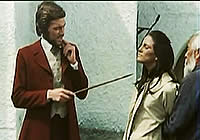 Original Italian Title: LA VENDETTA E' UN PIATTO CHE SERVE FREDDO
[Vengeance is a Dish Best Served Cold]
also known as DREI AMEN FUR DEN SATAN (German) [Three Amens For Satan]
and VENGEANCE TRAIL and DEATH'S DEALER

director: Pasquale Squittieri (as William Redford)
starring: Leonard Mann · Ivan Rassimov · Klaus Kinski · Elizabeth Eversfield · Steffen Zacharias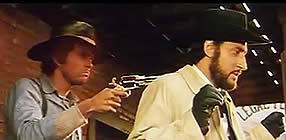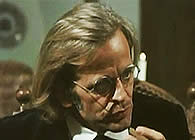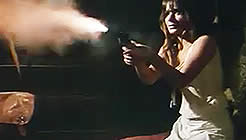 This unique variation on the 'revenge for a slaughtered family' theme finds Jeremiah the lone survivor of an Indian attack against his parents and sister. As a result, he is possessed with a hatred for all red savages and he becomes a vicious Indian hunter. During one of his malicious raids, Jeremiah finds a beautiful squaw named Tena. He knows that a female Indian slave is worth top dollar, so he decides to take her to Tucson and sell her. But enroute, they fall in love. In Tucson, Tena is captured and taken to the estate of a land baron named Perkins where she is whipped and tortured for the amusement of Perkins and his hate-mongering journalist friend (played by Klaus Kinski).
Leonard Mann (born Leonardo Manzella in Albian, NY, 1947) had visited Italy after graduating from college in 1969. During that vacation, he was discovered - on the street - by Spaghetti Western film producer Manolo Bolognini (best known for his production of DJANGO, 1966). Mr Bolognini immediately cast Leonard in the film FORGOTTEN PISTOLARO (after shortening his name from Manzella to Mann). That project lead to UNHOLY FOUR later the same year and then to this motion picture in 1971. Even though Leonard had 'the perfect Spaghetti Western look,' the genre's popularity had begun to wane by the early '70s. Leonard would leave the Western arena for crime and horror films. He is best known for the lead role in Ruggero Deodato's epic CUT AND RUN. Throughout the '80s, Leonard Mann constantly traveled between the Italian studios and Hollywood (where he got involved in numerous television projects). He retired from the film industry in the early '90s and became a teacher in the Los Angeles School System where he continues to work today.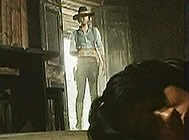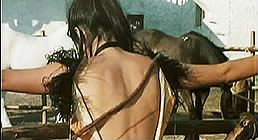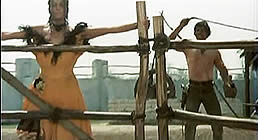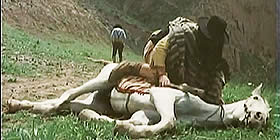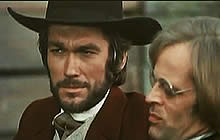 An Italian Film in English language; widescreen format (16:9), uncut (93 minutes), DVD encoded for ALL REGION NTSC WORLD FORMAT; extras include original theatrical trailer.
    


Graphic Violence/Sexual Brutality/Whipping
Recommended For Adult Audiences