Fully Uncut (85 Min) International English Subtitled Version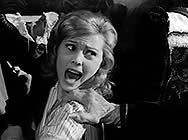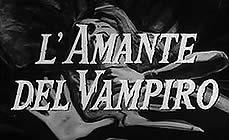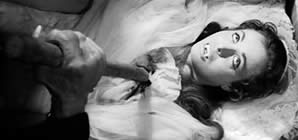 Original Italian Title: L'AMANTE DEL VAMPIRO [The Lovers of the Vampire]
also known as VAMPIRE AND THE BALLERINA

director: Renato Polselli
starring: Helen Remy · Tina Gloriani · Walter Brandi · Isarco Ravaioli · Gino Turini (as John Turner)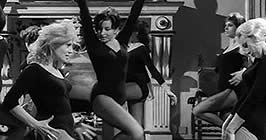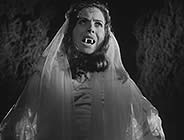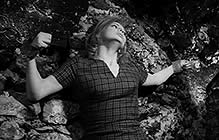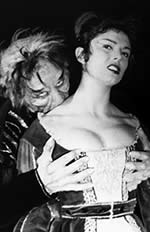 A troupe of sultry dancers find themselves terrorized by a vampire and his countess in a sinister, old castle. This is (arguably) the first contemporary Italian horror movie, shot a few months prior to Mario Bava's MASK OF SATAN. But the film is NOT a typical vampire movie. This is a Renato Polselli production, which means it is surreal, erotic, cockeyed yet gloriously gothic. The dancers are strikingly beautiful (watch for a young Femi Benusi in the troupe) and Polselli's B&W atmosphere is picture-perfect.
      This is the companion film to Polselli's VAMPIRE OF THE OPERA. Renato Polselli directed 22 films during Italy's golden Grindhouse period, he also wrote considerably more - mostly Spaghetti Westerns (e.g. DJANGO KILLS SOFTLY) - under the Leonide Preston alias. Most of his own films were signed as 'Ralph Brown' and he is best known for DELIRIO CALDO (DELIRIUM) (1972), TRUTH ACCORDING TO SATAN (1972) and BLACK MAGIC RITES AND SECRET ORGIES OF 14th CENTURY (1974). His films are distinctive for numerous reasons: they always contain a heady blend of horror and eroticism, concentrate on pagan philosophies and include many perverse scenes of S&M sado-sex. Mr Polselli would die of natural causes at age 84 in October of 2006.
An Italian Film with English subtitles; widescreen format (16:9), uncut (85 minutes), DVD encoded for ALL REGION NTSC WORLD FORMAT; extras include original theatrical trailer.