Paolo Cavara's Expose of the Mondo Shockumentary Genre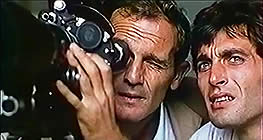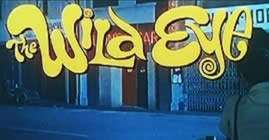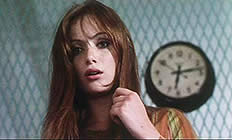 Original Italian Title: L'OCCHIO SELVAGGIO [The Savage Eye]

director: Paolo Cavara
starring: Philippe Leroy · Delia Boccardo · Gabriele Tinti · Giorgio Gargiullo · Tullio Marini · Lars Bloch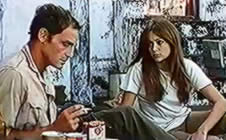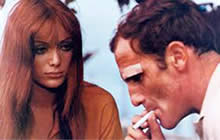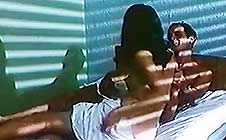 Three filmmakers - Gualtiero Jacopetti, Franco Properi and Paolo Cavara - were given joint credit for helming the first shockumentary MONDO CANE. The reality was most of the footage [whether fake or authentic] was shot by Mr Cavara. After his partners used excess footage for MONDO CANE 2 without giving him credit or remuneration, Paolo split and went on his own. He wrote and directed this motion picture, an ugly meanspirited semi-biography, which essentially was intended as an expose of Mondo genre. Here Philippe Leroy plays a nihilistic shockumentary filmmaker named Paolo (obviously a character based on the real director's own concept of himself). This Paolo is willing to do anything and go anywhere to secure the most exploitative images for his film. He will destroy anyone or anything to get his shot - even if that means embellishment and complete fabrication.

After this movie, director Paolo Cavara left the Mondo genre behind him. He emerged as a major contributor to the Italian giallo with the groundbreaking hits BLACK BELLY OF THE TARANTULA and PLOT OF FEAR. Mr Cavara died from a stroke at age 52 in August 1982.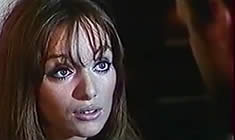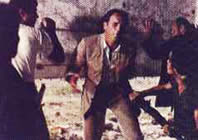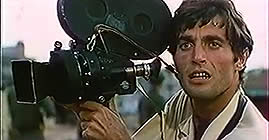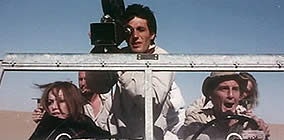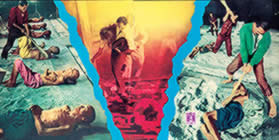 An Italian Film in English language; widescreen format (16:9), uncut (93 minutes), DVD encoded for ALL REGION NTSC WORLD FORMAT; extras include trailers.



Nudity/Graphic Violence/Sexual Brutality
Recommended For Adult Audiences