Mega Rare! The first KILMA film with Paul Naschy and Eva Miller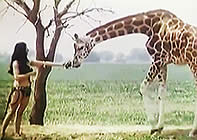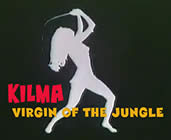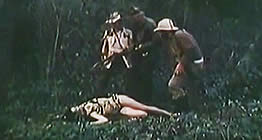 Original Spanish Title: LA DIOSA SALVAJE [Jungle Goddess]
Original Italian Titlle: KILMA VERGINE DELLA GIUGLA [Kilma Virgin of the Jungle]
director: Miguel Iglesias Bonns (as M I Bonns)
starring: Blanca Estrada (as Eva Miller) ˇ Paul Naschy ˇ Maria Perchy ˇ Ricardo Merino ˇ Marina Feri ˇ Luis Induni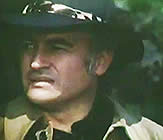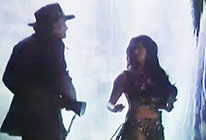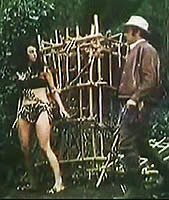 This was the first Kilma project, followed immediately by KILMA QUEEN OF THE AMAZONS. It is the only one starring Paul Naschy. The story deals with a little girl named Laura who is in a crash while traveling with her father in a small plane over the African jungle. She survives; he doesn't. Fifteen years later she has become a goddess worshipped by the natives. Her mother arranges an expedition to bring her back to civilization; but the adventurers have a different idea.
    Kilma is played by Blanca Estrada (as Eva Miller),a former circus performer [who often shared the bigtop with Paul Naschy who was circus strongman at the time]. Miss Estrada made 23 movies between 1973-1982, always under her real name, except in this instance and the sequel. She retired from acting in 1982.
    Spanish director Miguel Iglesias Bonns helmed 40+ films between 1942-88, including Paul Naschy's NIGHT OF THE HOWLING BEAST made the previous year. Mr Bonns died from natural causes in March 2012 at age 96.
A Spanish/Italian co-production in English with Dutch subtitles; fullscreen format, fully uncut (89 minutes),
DVD encoded for ALL REGION NTSC WORLD FORMAT; extras include theatrical trailers.