A Very Early Edwige Fenech German-Made Sex Romp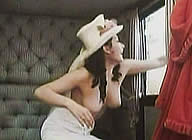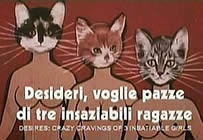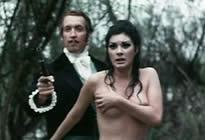 Original German Title: ALLE KATZCHEN NASCHEN GARN [All Kitties Go For Sweeties]
Original Italian Title: DESIDERI, VOGLIE PAZZE DI TRE INSAZIABILI RAGAZZE
[Desires: the Crazy Cravings of Three Insatiable Girls]
also known as: SWEET PUSSYCATS

director: Joseh Zachar
starring: Sieghardt Rupp · Edwige Fenech · Ernst Stankovski · Angelica Ott · Barbara Capell · Rolf Wolter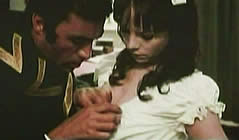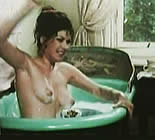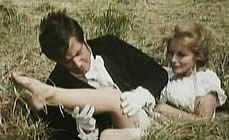 In 19th century France, an Earl and a Colonel both claim ownership of the same castle. The authorities are taking a very long time deciding who the true owner should be so, in the meantime, the estate is divided with a red line. But that doesn't solve the problem. The two end up making a wager: the first to bed a local virgin of his choice gets to keep the entire castle. Things become even more complicated when the Colonel's fiancée Blande drops in for a visit.
Edwige Fenech (born Edwige Sfenek in France) began acting in Germany, appearing in numerous Sex-Romps (like this film) and an occasional cult thriller (ie, TOP SENSATION) before she meeting and dating Italian producer Luciano Martino. He introduced Edwige to his brother, director Sergio Martino, and she became the cornerstone of Sergio's YOUR VICE IS A LOCKED ROOM AND ONLY I HAVE THE KEY and ALL THE COLORS OF THE DARK. Ms Fenech would go on to work with most of the Euro genre directors from Umberto Lenzi to Mario Bava to Ruggero Deodato). Still active today. Edwige has moved from motion pictures to television; she plays the lead role of Anna Mieli in the popular Italian series È ARIVATA LA FELICITA [And Happiness Is Here] (2014+).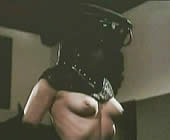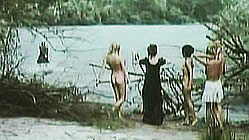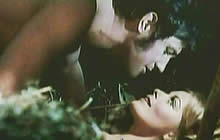 A German film with English subtitles; widescreen format, uncut (84 minutes),
DVD encoded for ALL REGION NTSC WORLD FORMAT; extras include theatrical trailers.
    


Nudity/Violence/Prostitution
Recommended For Adult Audiences