The CANDY story set in the Roman Empire!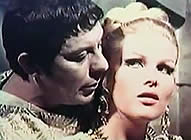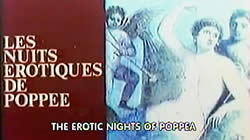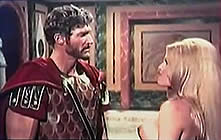 Original Italian Title: CALDE NOTTI DI POPPEA [Hot Nights of Poppea]
also known as THE EROTIC ROMAN EMPIRE [L'Impero Romano Erotic]

director: Guido Malatesta (as James Reed)
starring: Olga Schoberova (as Olinka Berova) · Brad Harris · Femi Beussi · Sandro Dori · Gia Sandri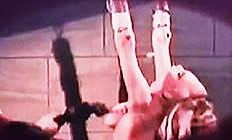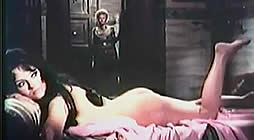 Olinka Berova plays Candy (er, Poppea) a young, naive country girl who comes to Rome in search of 'Justice' after getting raped by two soldiers. She never finds justice - rather, quite the opposite - as she is raped again by the Consulate and, then, by the Monsignor during the celebration of the Vestal Virgins. Young Poppea's (mis) adventures take her through a brothel, a marriage to a homosexual, the house of a shrewd lesbian, a sculptor's studio, a decadent Catholic Church as she finally meets and becomes the bride of Emperor Nero. Eventually, as the result of a hair-brained scheme, Poppea is responsible to the burning of Rome as husband Nero ejoys the chaos.
This film was obviously inspired by the International success of 1969's movie CANDY [not really that usual of a stretch since CANDY itself had been based on Terry Southern's controversial sex book which was actually inspired by Voltaire's Candide]. The motion picture is a wonderful romp with wildly endearing performances. Czech born Olinka Berova (from VENGEANCE OF SHE) is the wide-eyed Poppea and (her real-life husband) Brad Harris - from numerous gladiator films and Spaghetti Westerns - is stoic Claudio Valeria. This was the breakout role for Femi Benussi as, a couple months later, director Malatesta put her in the title role for his TARZANA. It should be noted, however, that Sandro Dori steals the show with his enthusiastic portrayal of Nero.
The success of this hybrid inspired THE HOT NIGHTS OF CALIGULA five years later.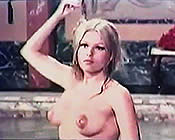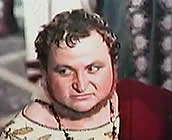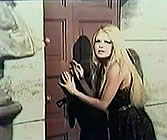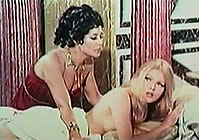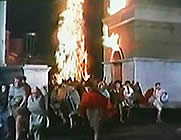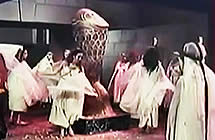 An Italian film in French language with English subtitles; widescreen format (16:9), uncut (91 minutes),
DVD encoded for ALL REGION NTSC WORLD FORMAT; extras include theatrical trailers.
    


Nudity/Violence/Rape/Adult Situations/Sexual Brutality
Recommended For Adult Audiences