One of the Most Depraved, Audacious Films Ever Produced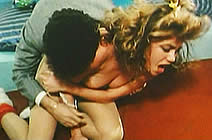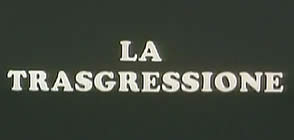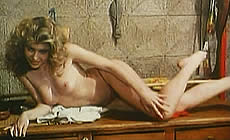 director: Fabrizio Rampelli
starring: Milly D'Abbraccio · Pierfrancesco Campanella · George Ardisson · Angelo Cannavacciolo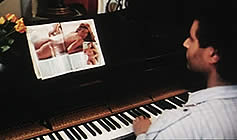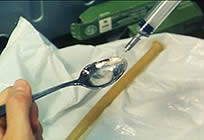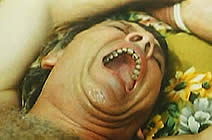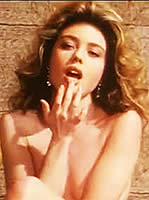 This is a totally depraved, audacious film from Fabrizio Rampelli (his only project in the director seat) and instantly reminiscent of Nico Mastorakis' equally controversial 'World's Most Banned Movie' ISLAND OF DEATH.
Pierfrancesco Campanella (star and scripter for this film) plays a shy college student who is worried over an upcoming final exam/thesis. To put himself in the right frame of mind, he shoots-up a dangerous drug (a heroin/LSD mix) which causes him to transform into a full-blown psycho. He kills his invalid mother and then hooks up with a sexy young woman (played by future porn star, Milly D'Abbraccio). Together, they murder her sugar daddy. They had so much fun in their bloodlust that they kill a pair of young swingers and a rich perverted old lady before choosing strangers for slaughter.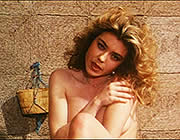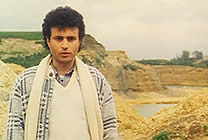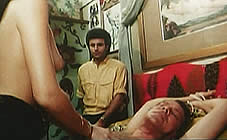 An Italian film with English subtitles; widescreen format (16:9), uncut (85 minutes),
DVD encoded for ALL REGION NTSC WORLD FORMAT; extras include theatrical trailers.
     


Nudity/Graphic Violence/Drugs/Rape/Adult Situations/Sexual Brutality
Recommended For Adult Audiences Only