Prostitutes Band Together to Eliminate a Serial Killer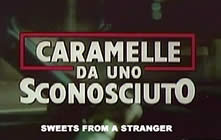 Original Italian Title: CARAMELLE DA UNO SCONOSCIUTO [Sweets from a Stranger]
also known as SWEET KILLER

director: Franco Ferrini
starring: Barbara De Rossi · Marina Suma · Athina Cenci · Mara Venier · Laura Betti · Anny Papa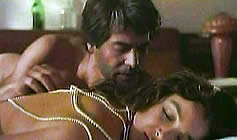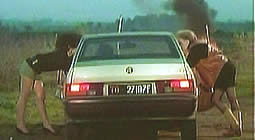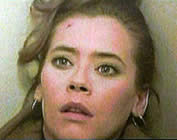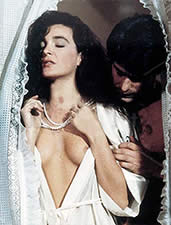 This one starts as a rather typical Giallo: A black-gloved killer is murdering Italian prostitutes with a razor blade and a bolt gun. But then, interestingly, the film's emphasis switches to the whores. As more streetwalkers are butchered - and the police seem unable to stop the carnage - the prostitutes band together to find the killer themselves. Their methods become increasingly more eccentric as their anxiety and desperation increases.

Despite the uniqueness, this great-looking film is the lone project directed by Franco Ferrini. He is best known as Dario Argento's scriptwriter, having worked on most every Argento production since Phenomena (Creepers) in 1985. Besides those films, Franco has written 60+ screenplays for a variety of directors over the past 40 years, including Eros Puglielli's excellent EYES OF CRYSTAL (2004) and Jennifer Connelly's rare shocker ETOILE (1988).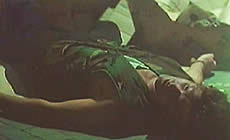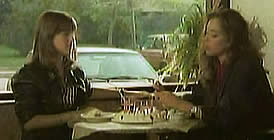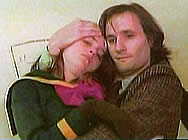 An Italian film with English subtitles; widescreen format (16:9), uncut version (91 minutes), DVD encoded for ALL REGION NTSC WORLD FORMAT. Extras include theatrical trailers.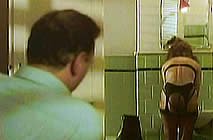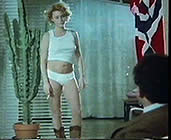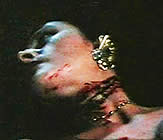 Sexual Themes/Graphic Violence/Nudity/Sexual Brutality/Prostitution
for Mature Audiences