A Contemporary Interpretation of Classic Japanese Horror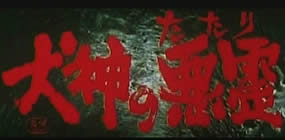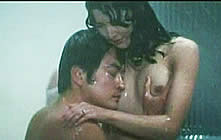 director: Shunya Ito
starring: Shiya Owada · Jun Izumi · Masami Hasagawa · Emiko Yamauchi · Nobuo Kawai · Akiko Koyama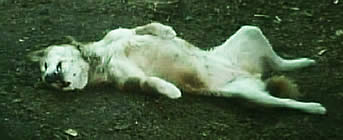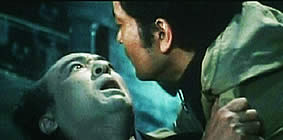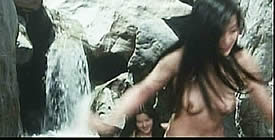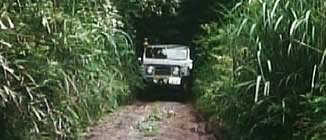 Shinya Owada plays Ryuji Kanou, an engineer from an uranium mining company, who comes with his insensitive crew to conduct his investigations in the small Japanese village Kagamura. The workers are oblivious to local customs and one day - after spying on a group of girls skinny-dipping - they accidentally destroy a shrine and run over a dog. This sets the curse in motion. The mining company decides the area is rich in uranium and they break ground. But soon an unhappy god starts to kill everyone involved. Ryuji's co-workers (the ones involved in the doggie hit n' run) are the first to meet grisly fates. One of them jumps from the roof of a skyscraper during a wedding in Tokyo while another gets ripped apart by dozens of rabid dogs in any alleyway. Soon, Ryuji begins to see his life take a downward spiral. The dog spirit takes possession of his wife, Reiko.
The film is directed by Shunya Ito, best known for his SCORPION FEMALE PRISONER series. With this film Mr Ito attempted to recreate the classic Japanese horror cinema. His brand of quick takes, machine gun edits and unique camera angles establish the foundation for a unique horror project.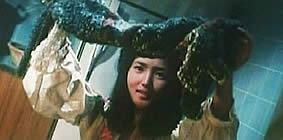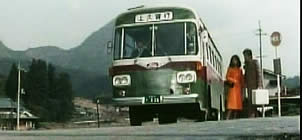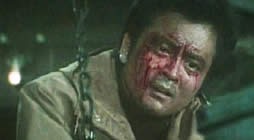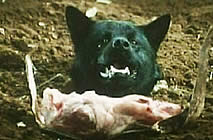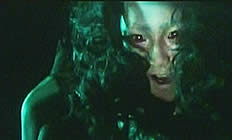 A Japanese film, with English subtitles; widescreen format (16:9), 103 minutes,
DVD encoded for ALL REGION NTSC WORLD FORMAT.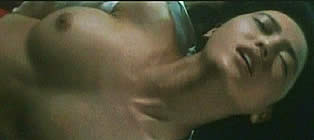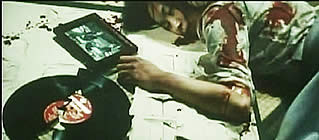 Graphic Violence/Nudity
For Mature Audiences