Sadistic Sex Maniac stalks and kills Airline Stewardesses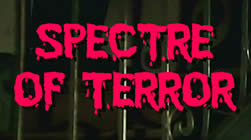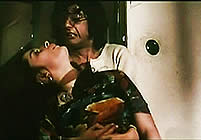 Original Spanish Title: EL ESPECTRO DEL TERROR [Spectre of Terror]
also known as GHOSTLY TERROR and MAD KILLER

director: Jose Maria Elorietta (as J. M. Elorietta) [aka Joe Lacy]
starring: Maria Perschy · Aramis Ney · Betsabe Ruiz · Sancho Garcia · Ernesto Vanes · Titania Clement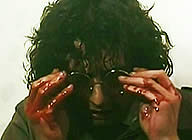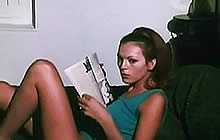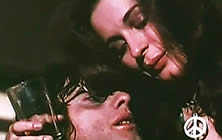 Airline stewardess Mary Preston lives with roommate Helena. She is uncomfortable and can't shake the feeling that she is being stalked by a mysterious, scary character. Of course, nobody believes her. But it's true. His name is Charly Reed; he's an unhinged U.S. Vietnam veteran who also works at the airport. Charly suffers from serious mental disorders caused by his wife's blatant infidelity. He has become a sadistic sex maniac who captures women, kills them and dissolves their bodies in an acid bath. Mary Preston has become his new obsession.
A final film from prolific director Jose Elorietta, a Spanish filmmaker who helmed 55 movies since his 1945 debut. In 1971, he finally tackled the horror genre (after years of Spaghetti Westerns and Euro dramas) with Curse of the Vampire and Feast of the Devil. Reportedly, he was unhappy with those two films and wanted to emulate to success enjoyed by Mario Bava and Dario Argento with their Italian women-in-peril thrillers. It's probably no accident that the lead villain here (Aramis Ney) looks alot like Argento. Shortly after the wrap on this film, Mr Elorietta became ill and died in February 1974 at age 523.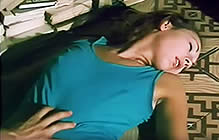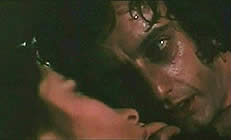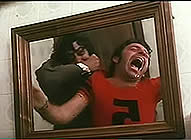 A Spanish film, with English subtitles; widescreen format (16:9), 85 minutes,
DVD encoded for ALL REGION NTSC WORLD FORMAT; extras include theatrical trailers.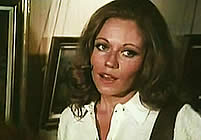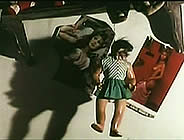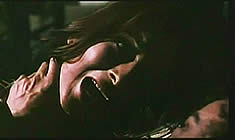 Sexual Themes/Graphic Violence/Sexual Brutality
For Mature Audiences