A Virtually Unknown Italian-Made film with Pam Grier!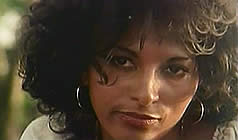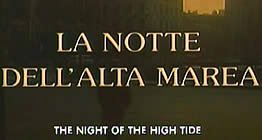 Original Italian Title: LA NOTTE DELL'ALTA MAREA [Night of the High Tide]
also known as TWILIGHT OF LOVE

director: Luigi Scattini
starring: Anthony Steel· Annie Bell · Pamela Grier · Giacomo Rossi Stuart · Hugo Pratt · Alain Montpetit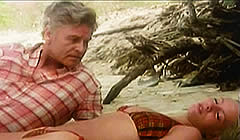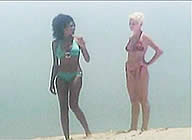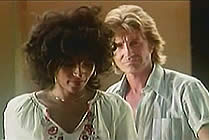 The oddest thing (most notable, for sure) about this motion picture is the inclusion of Pamela Grier in the cast. Yes... THE Pam Grier, the Queen of Blaxploitation Cinema (COFFY, HITMAN , FRIDAY FOSTER, DRUM, et al) made this quirky Italian actioner during the height of her popularity and it remains virtually unknown today. The story deals with a seasoned advertising executive named Richard Butler who becomes totally obsessed with Diane, a young free-spirited model. The girl encourages him and sexually teases him but refuses to share his bed. They go to Martinique for an extensive photoshoot where they meet Sandra, a mysterious island beauty. Eventually the group, along with their guide Henry, venture to a deserted island where they get stranded, allowing passions and jealousies to erupt.
Anthony Steel was British actor, starring in dozens of B-potboilers throughout the Fifties. He found success in the role of Sir Stephen for Just Jaekin's STORY OF O (made just prior to this film) but, in Europe he was probably better known as the husband of actress Anita Ekberg. After a decade of European television, Mr Steel suffered a heartattack and died at age 82 in March 2001.
Annie Bell is an interesting actress who began her career at age 18 starring (as Annie Brilland) in numerous Jean Rollin films including BACCHANALES SEXUELLES. She then worked with many of the most popular genre directors - including Joe D'Amato and Massimo Dallamano - but Annie will always be remembered for her performance in Ruggerio Deodato's HOUSE BY THE EDGE OF THE PARK. In 1989, at age 33, Annie Bell quit acting and returned to graduate school where she received a degree in Psychology. Subsequently, she become a social worker in France for people diagnosed with mental illness. Ms Bell continues to work in that capacity today.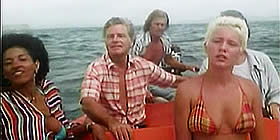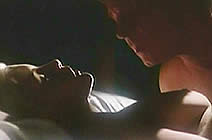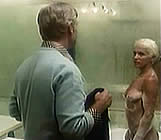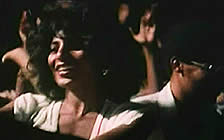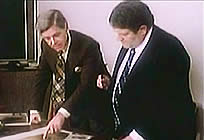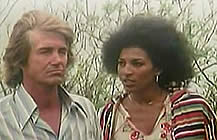 An Italian film, in Italian language with English subtitles; widescreen format (16:9), uncut (93 minutes),
DVD encoded for ALL REGION NTSC WORLD FORMAT; extras include theatrical trailers.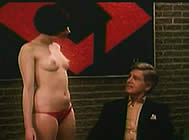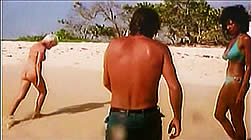 Strong Sexual Themes/Nudity/Violence/Sexual Brutality
For Mature Audiences