Finally Available in English! One of Lamberto Bava's Best films!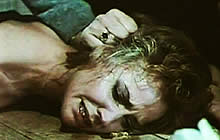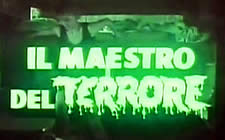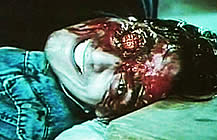 director: Lamberto Bava
starring: Tomas Arana · Carole Andre · David Brandon · Ulisse Minervini · Joyce Pitti · Marina Viro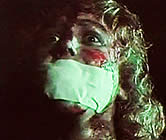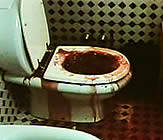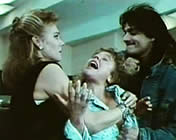 The more recent Lamberto Bava projects seem to center on weird behind-the-scenes mania befalling a producer (THE TORTURER) or actress (DEMONS: PROFUNDIS) while working on a horror film. For this one, Vincent Omen - a highly praised director known in the industry as 'Maestro of Terror' - is miserably unhappy with the quality of scripts from his longtime collaborator Paul Hilary. So, Vincent fires Paul, discontinues the shoot, and decides to take some time off while he rewrites the screenplay. A few days later, while sitting down for dinner with his family at his isolated home in the woods, Victor talks about his goal of creating a real horror film without any annoying clichés. Their meal is interrupted an exploding glass window and a terrifying home invasion. The resulting motion picture is an amazing Bava film, certainly, among his goriest.
Lamberto Bava learned his craft working as an assistant director for his father Mario Bava. After senior Bava's death in 1980, Lamberto joined Dario Argento's stable and was given the opportunity to begin directing. He has helmed 40+ projects since 1980 and has delivered numerous memorable films including the DEMON franchise, BLADE IN THE DARK, FOTOS DI GIOLA (Photos of Giola), YOU'LL DIE AT MIDNIGHT et al.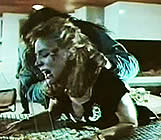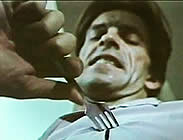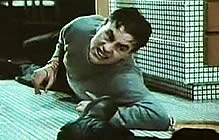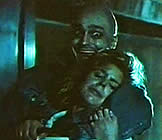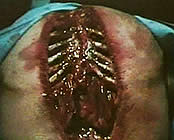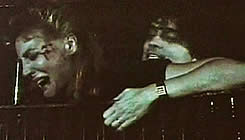 An Italian film in English language; fullscreen format, uncut (91 minutes),
DVD encoded for ALL REGION NTSC WORLD FORMAT; extras include theatrical trailers.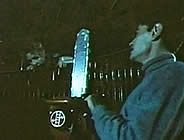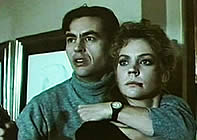 Sexual Themes/Graphic Violence/Sexual Brutality
For Adult Audiences