Carmen Russo stars in Roberto Mauri's Mega-Rare XXX Actioner
A lot of bogus information surrounds this mega-rare film, complicated even further by incorrect reviews on the Internet written by people who obviously hadn't seen the movie or had watched it in an unfamiliar language. Regardless, this is the only known uncut, English subtitled version in existence. Now here is opportunity to finally see and understand the Roberto Mauri / Carmen Russo rare film.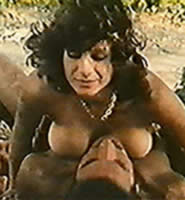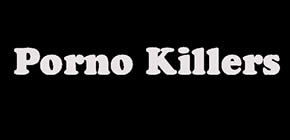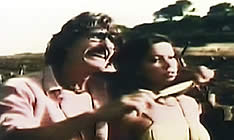 director: Roberto Mauri
starring: Carmen Russo (as Carmen Bizet) · Cinzia Lodetti · Vassili Karis · Mario Butini · Mark Shannon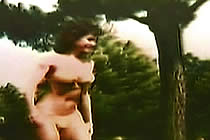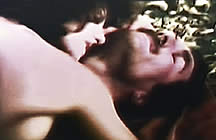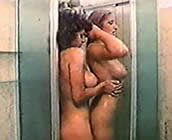 After merchandise disappears in a trafficking scheme, the dealer refuses to pay the 5 million dollars to client George Wilson. Feeling cheated, George shoots the bagman and steals the loot. All that takes place in Italy. Back in New York, the 'organization' assigns a contract to two of its fixers [hitwomen] for the elimination of Mr Wilson "for breaking the International rules of conduct." The two young ladies head to Rome but are immediately stalled when they discover George Wilson has left town for a few days. Why not make the best of a bad situation? They are in Rome and they've got lots of free time between now and Sunday, so... The mid-section of the film finds Elizabeth and Virginia embarking on one sexual adventure after another (including an odd beach encounter with two misogynist homosexuals, one played by Mark Shannon in his debut role). When the girls aren't fucking, they're doing touristy things as well as getting into judo fights, peeing in a lagoon, rescuing a whore from an abusive pimp, all while embracing world feminism. Eventually, it's time for their hit but that also gets complicated by sex, violence and the lure of bigger dollars.
Roberto Mauri made 30+ films during his 20 year career (1960-80), many were Spaghetti Westerns including some classics like SARTANA IN THE VALLEY OF DEATH (1967), he also made the legendary horror film SLAUGHTER OF THE VAMPIRES (1962), one of the first Giallos NIGHTS OF VIOLENCE (1965) and KING OF KONG ISLAND (1968). Mr Mauri retired from the industry after PORNO KILLERS in 1980. As of this writing, he lives in Castelvetrano Sicily where he owns a restored hotel.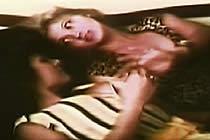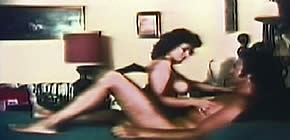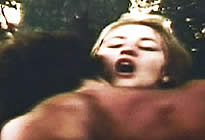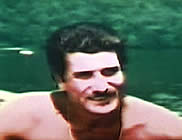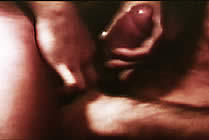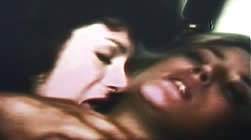 An Italian film hardcore (XXX) with English subtitles; widescreen format, uncut (86 minutes),
DVD encoded for ALL REGION NTSC WORLD FORMAT; extras include theatrical trailers.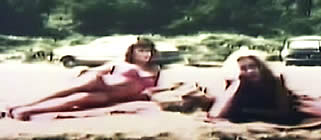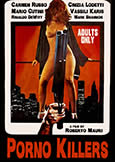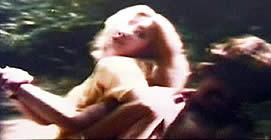 Hardcore XXX Strong Sexual Themes/Violence/Nudity/Drugs/Sexual Brutality
For Adult Audiences Only