The Mega Rare Italian Thriller starring DAVID HESS and FLORENCE GUERIN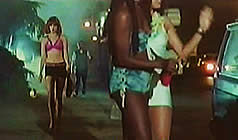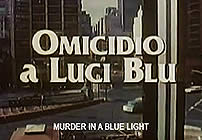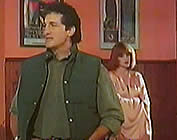 director: Alfonso Brescia (as Al Bradley)
starring: Florence Guerin · David Hess · Joseph Misiti · Wendy Windham · Rik Battaglia · Sonia Topazio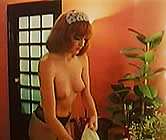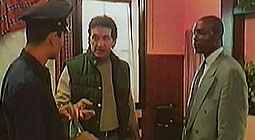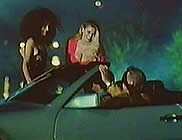 Sergeant Flanagan of the New York Police Force has a tough case. A serial killer is stabbing people and leaving a hand grenade at the scene. Meanwhile, Starlet - a model and occasional prostitute - is hunting for a mysterious sex maniac who mutilated and killed her brother. Flanagan soon realizes they are both looking for the same person. Here's a surprisingly good, very sleazy Giallo set in NYC's Greenwich Village, shot by Italian cult direction Alfonso Brescia (best known for BATTLE OF AMAZONS and BEAST IN SPACE).
Easily, this is the rarest of the David Hess films. He made his acting debut in Wes Craven's LAST HOUSE ON THE LEFT (1972). His performance - like that film - was unforgettable. Before LAST HOUSE, he was active in the music business, first as a singer songwriter (under the David Hill pseudonym he wrote I GOT STUNG for Elvis Presley, among others) and then as an A&R executive for Mercury Records, where he also recorded the rock opera NAKED CARMEN in 1969 with John Corigliano. After numerous films - mostly lensed in Europe (like Ruggero Deodato's CAMPING DEL TERRORE and HOUSE BY THE EDGE OF THE PARK, Mr Hess died from a heart attack at age 75, October 2011.
Florence Guerin has made 50+ movies - including many genre favorites (i.e., THE CORRUPTION, KNIFE UNDER THE THROAT, THE ATTRACTION, et al) - since her debut in Brunio Mattei's CALIGULA AND MESSILINA. After a automobile accident in May 1998 - which resulted in a lengthy coma, numerous surgeries and the death of her only son, five year old Nicolas - she returned to acting under the name of Florence Nicolas. She is still active today.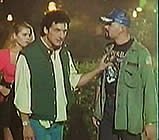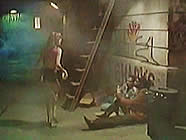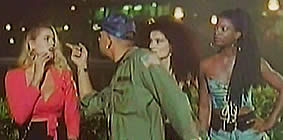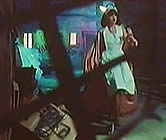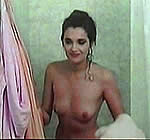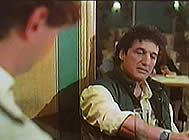 An Italian film with English subtitles; widescreen format, uncut version (93 min.), DVD encoded for ALL REGION NTSC WORLD FORMAT, playable on any American machine. Extras include deleted scenes.
   


Violence/Nudity/Sexual Brutality/Drugs/Adult Material:
Intended for Mature Audiences